Overview
Created in the late 1970s, Tectona is a renowned French outdoor furniture brand that effortlessly blends classic and contemporary styles. From Andrée Putman to the Bouroullec brothers, from Big Game to Julie Richoz, Tectona has inspired some of the greatest designers to continually redefine their design language.
Services
Brand Guidelines

Brand identity

Corporate Identity

Print

Visual Identity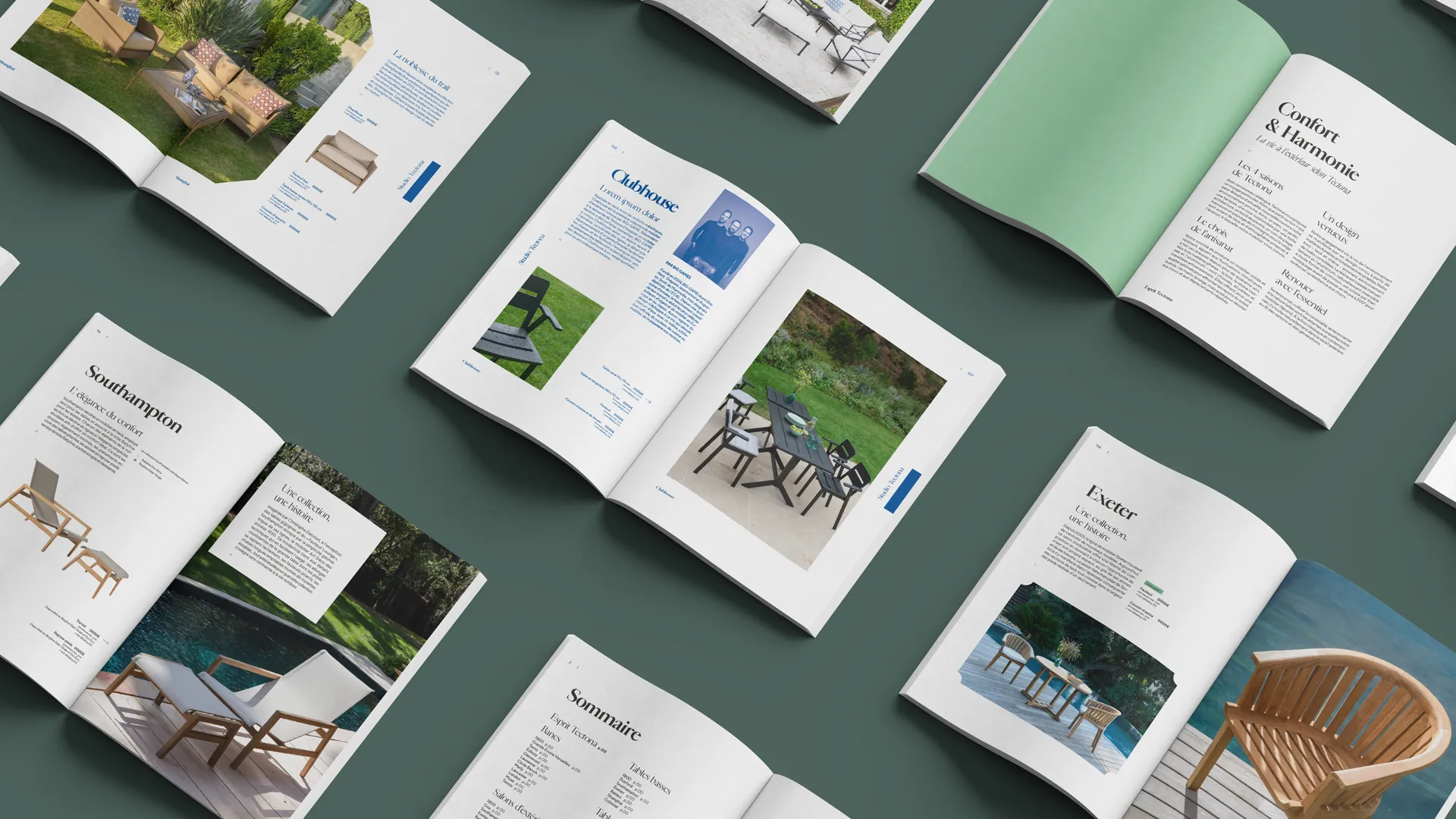 Challenge
While Tectona had thrived because of its products, it became apparent that it was time to nurture the brand itself, to make it clearer, stronger, and more cohesive. That was when Tectona turned to The Imageniers for a little help.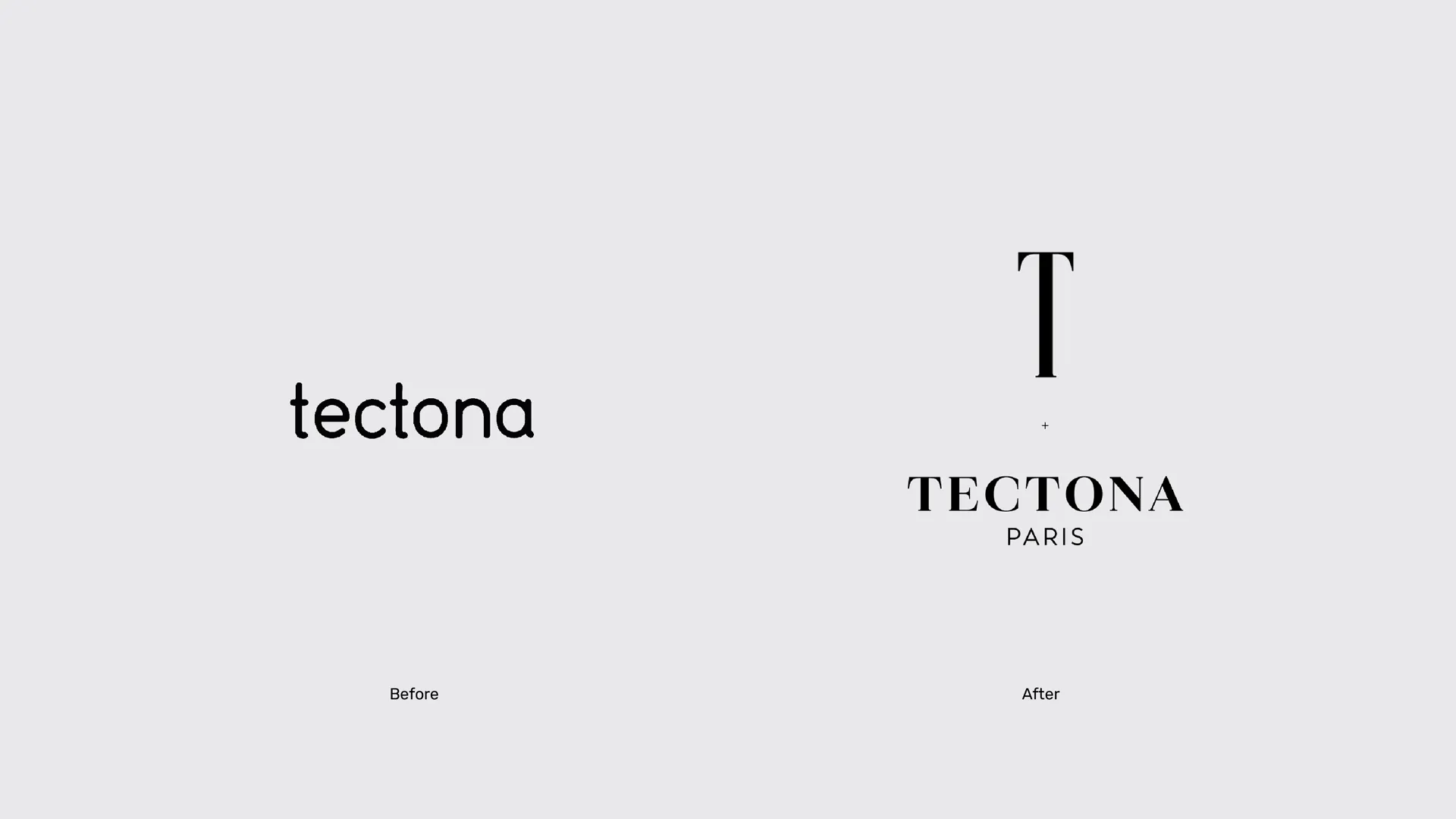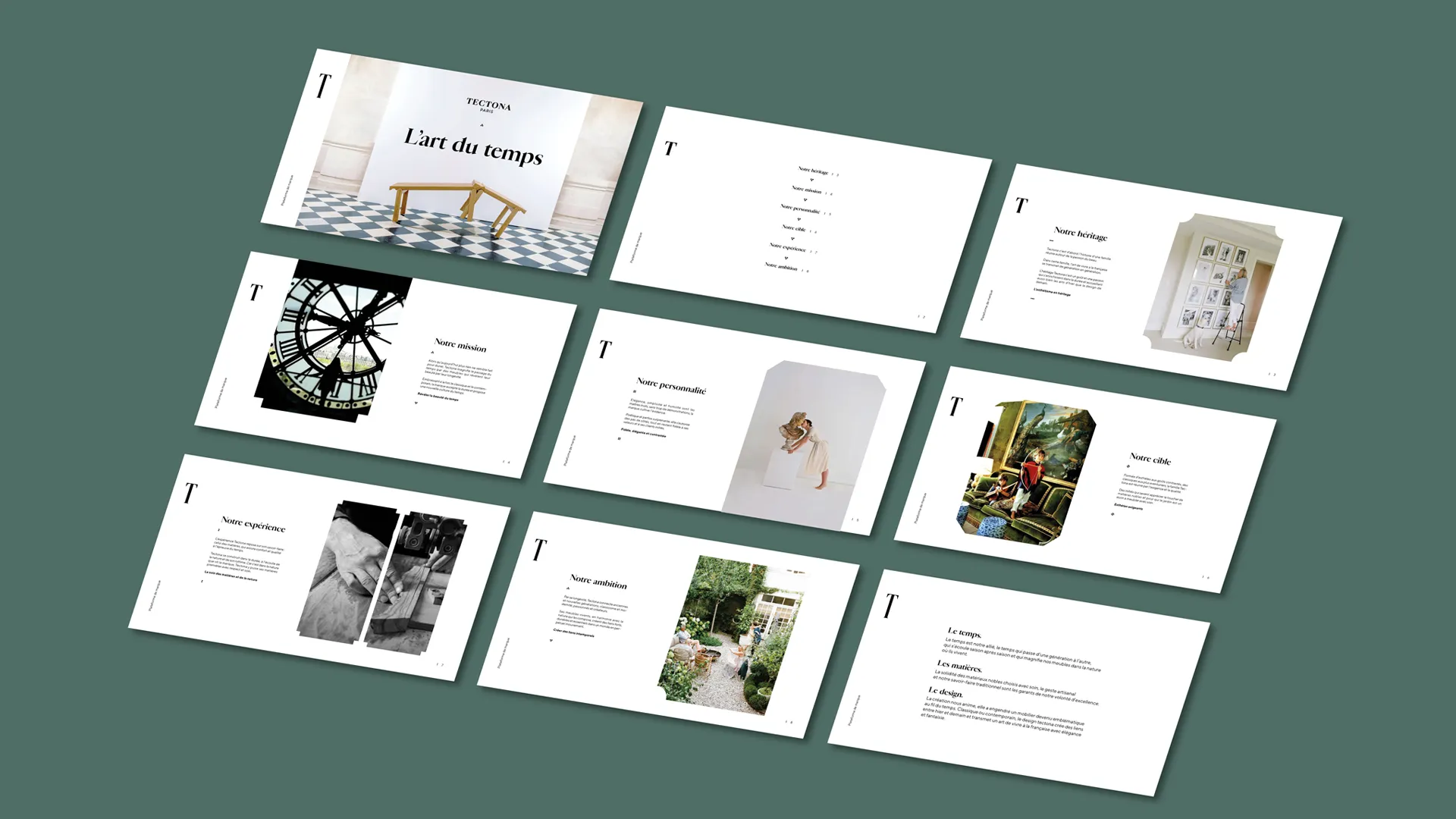 Proposal
Working tirelessly, we've reinvented an entirely new brand platform for Tectona. In a world where everything feels fleeting, Tectona shines with its enduring product quality. Time is now our brand's cornerstone.
Our creative journey led us to Versailles, where the French formal gardens and "plant embroidery" inspired our unique visual identity. This blend of classic and contemporary effortlessly encompasses all our furniture.
Lastly, we needed to find the perfect symbol for Tectona: elegant, simple, understated. We searched for it diligently, and it appeared: the Big T. The T of passing time, elongating gracefully. The T of Tectona grandis, the majestic teak tree from which the finest timber is sourced to craft the most exquisite furniture. Tectona's furniture now proudly carries this symbol, attesting to their authenticity.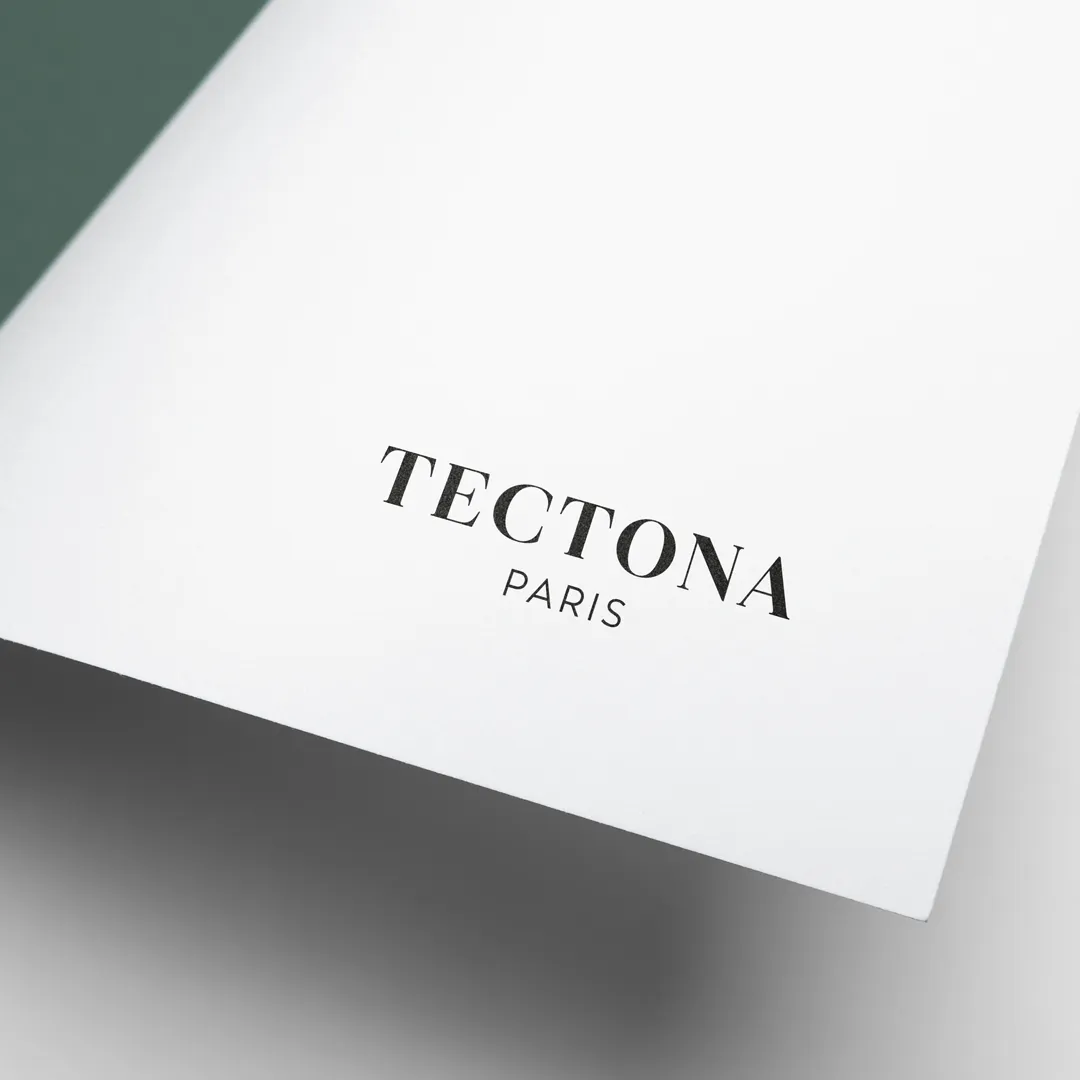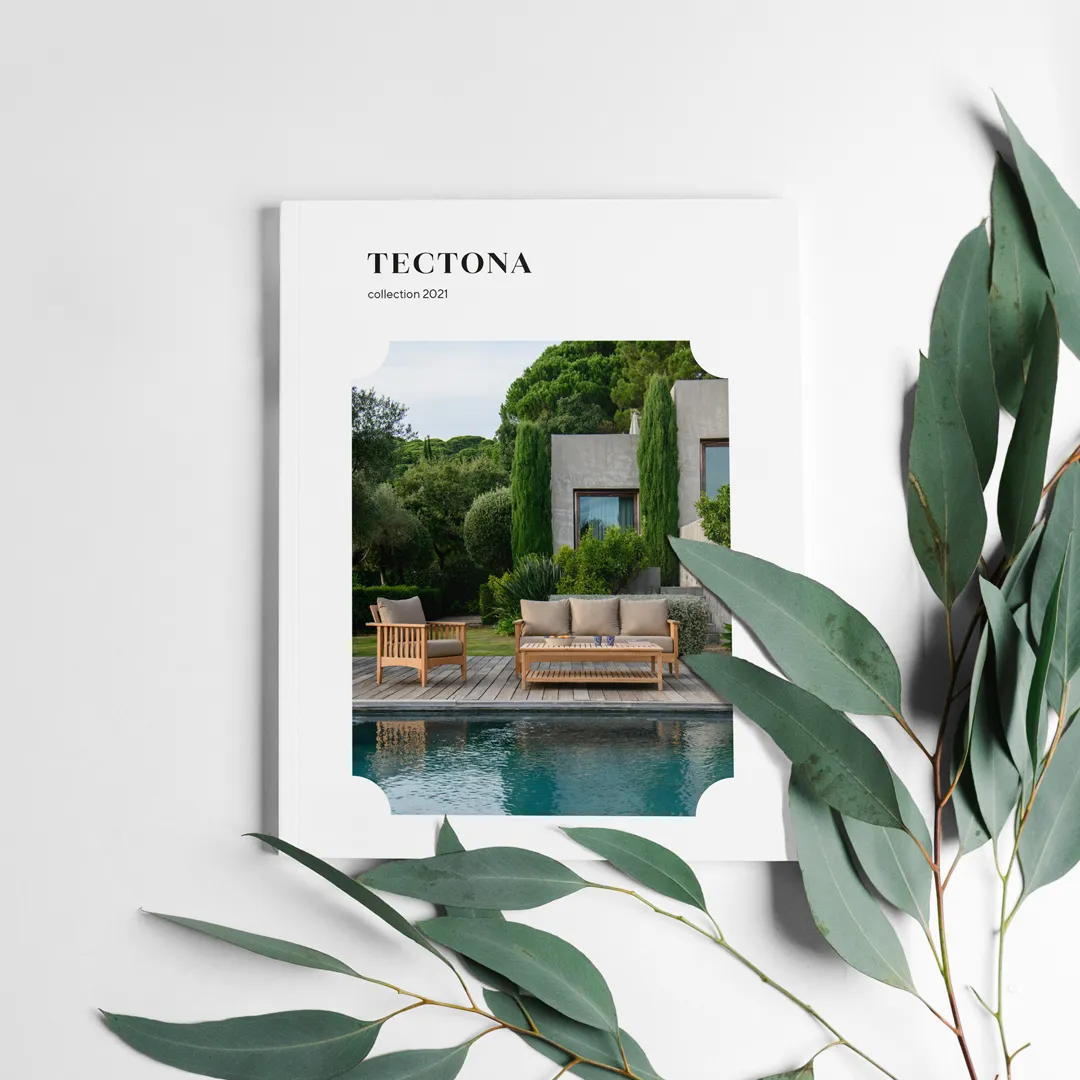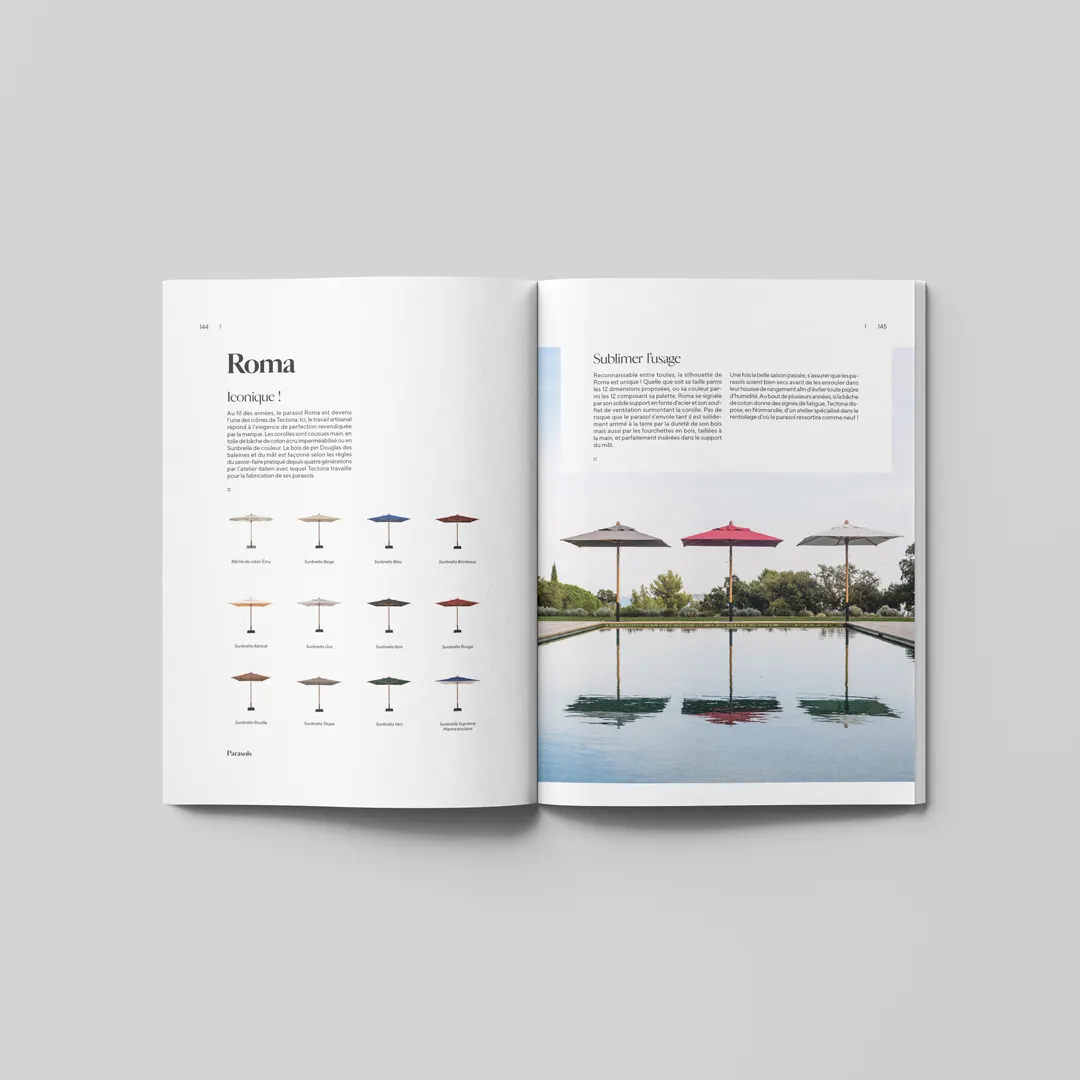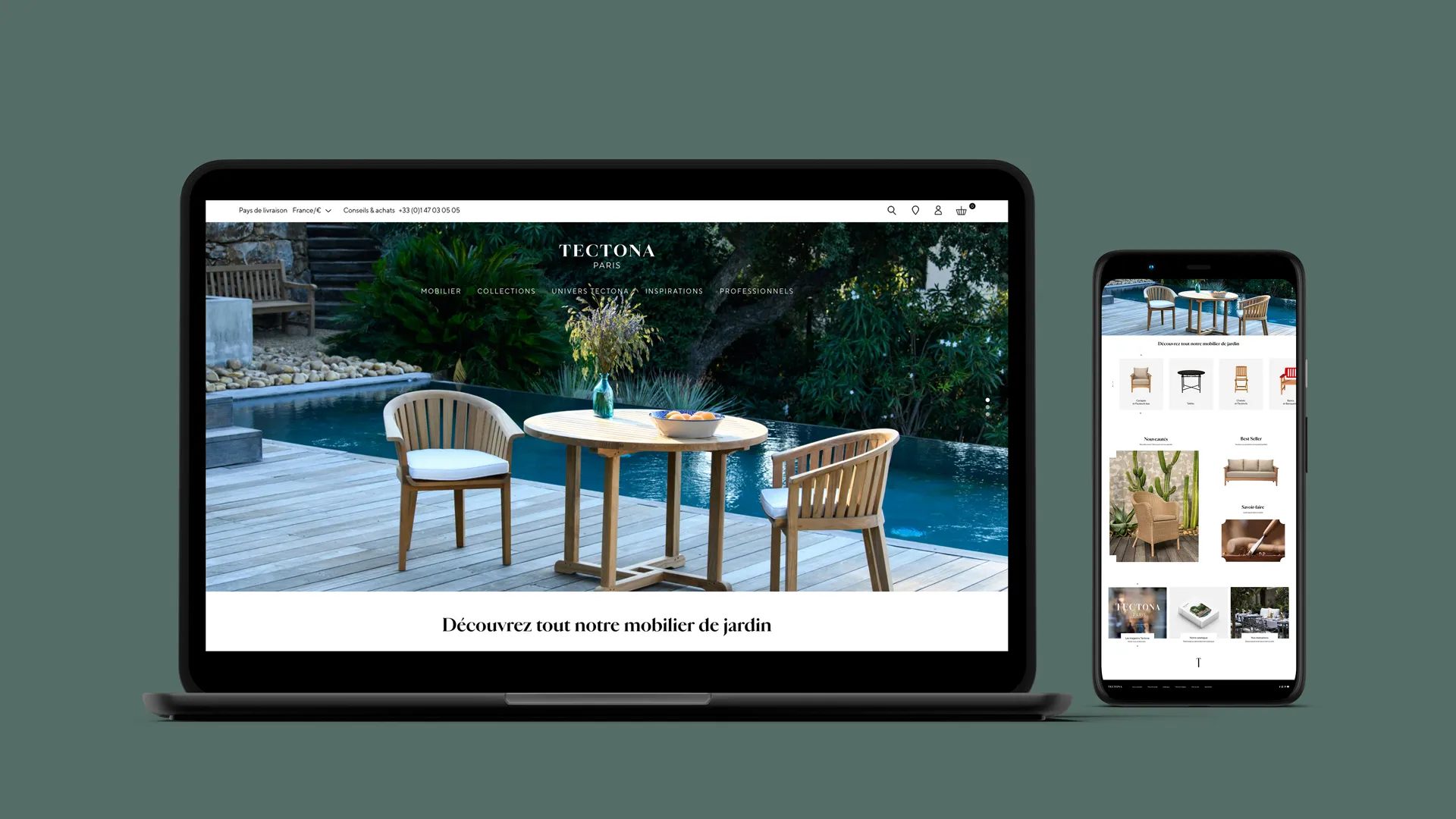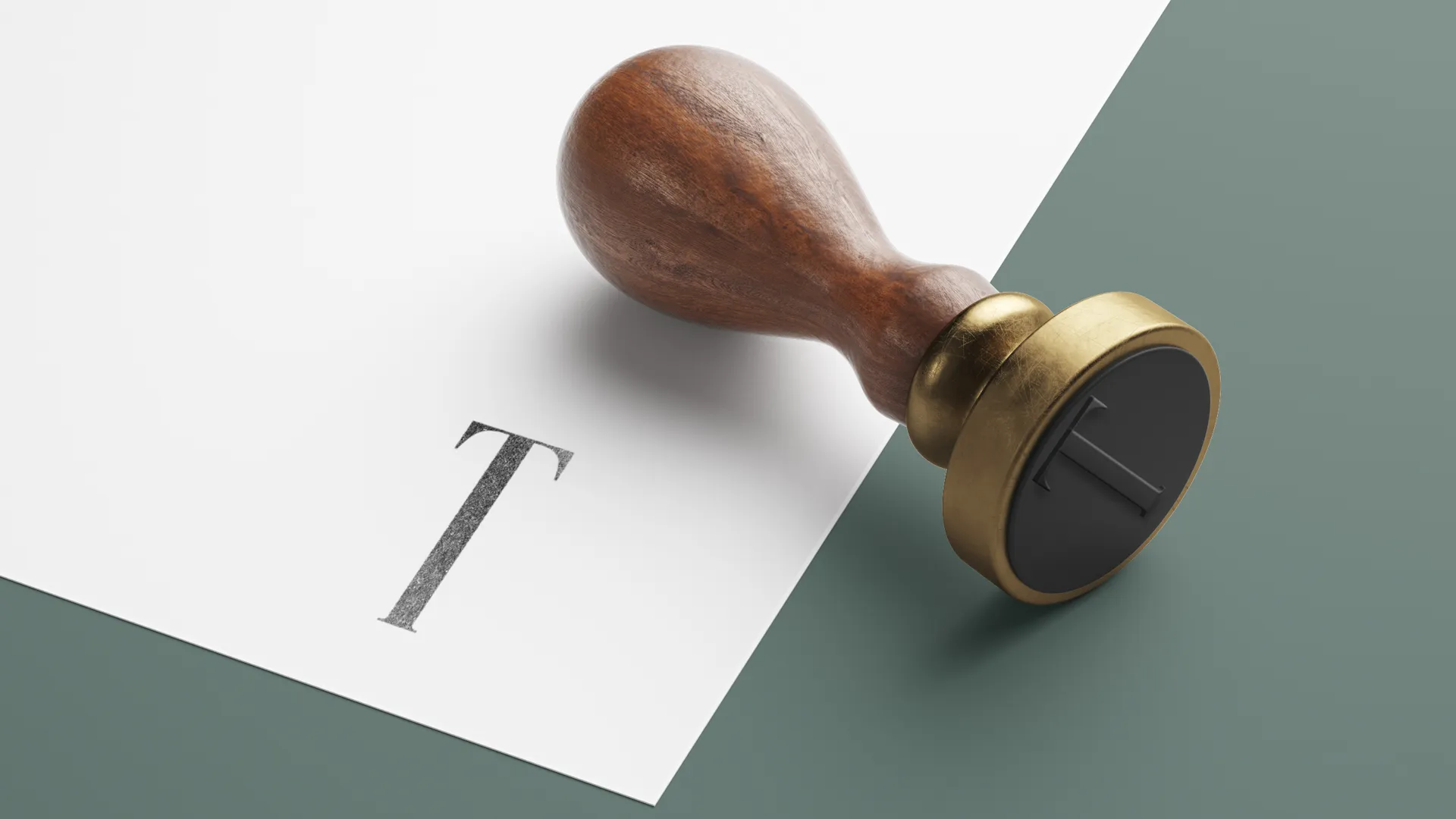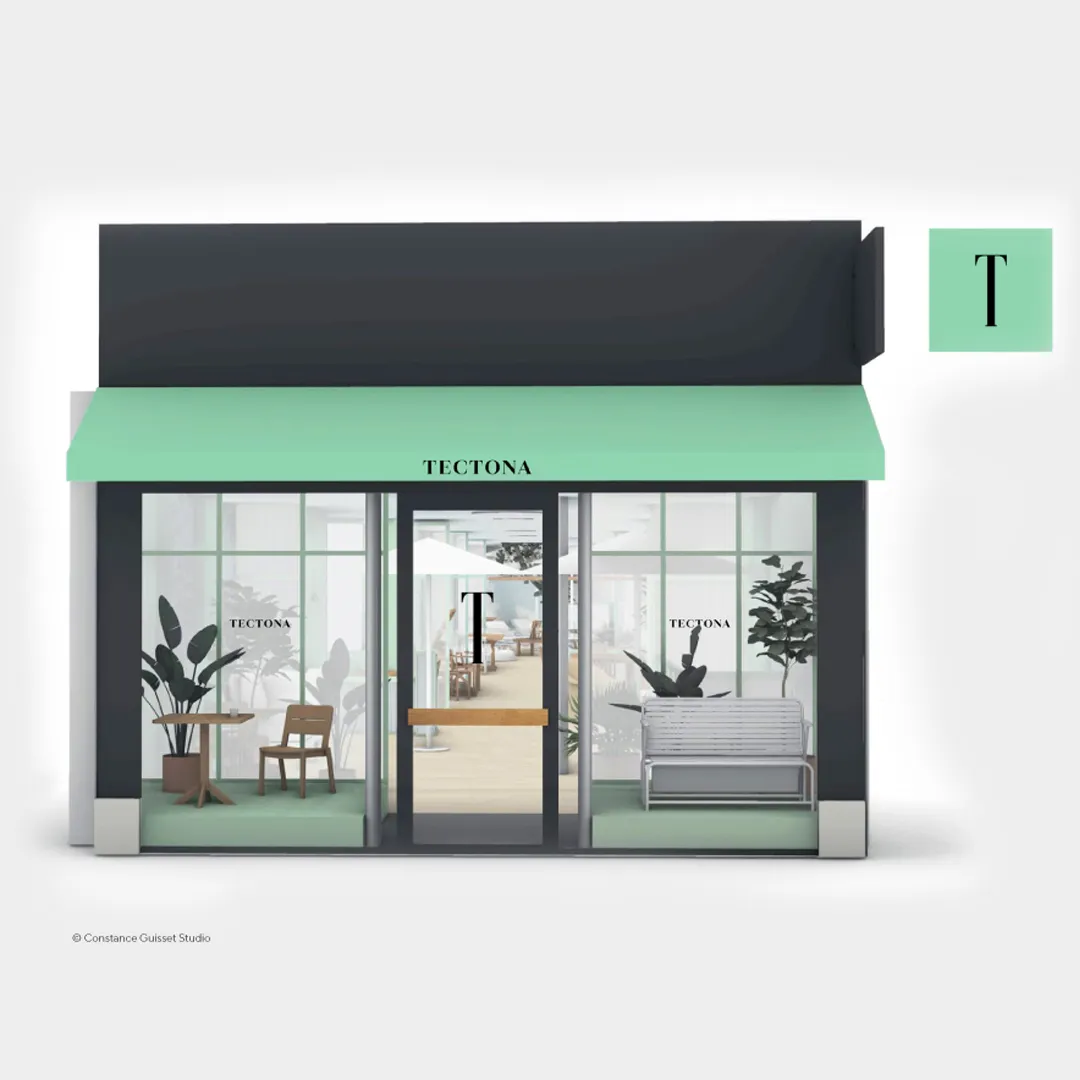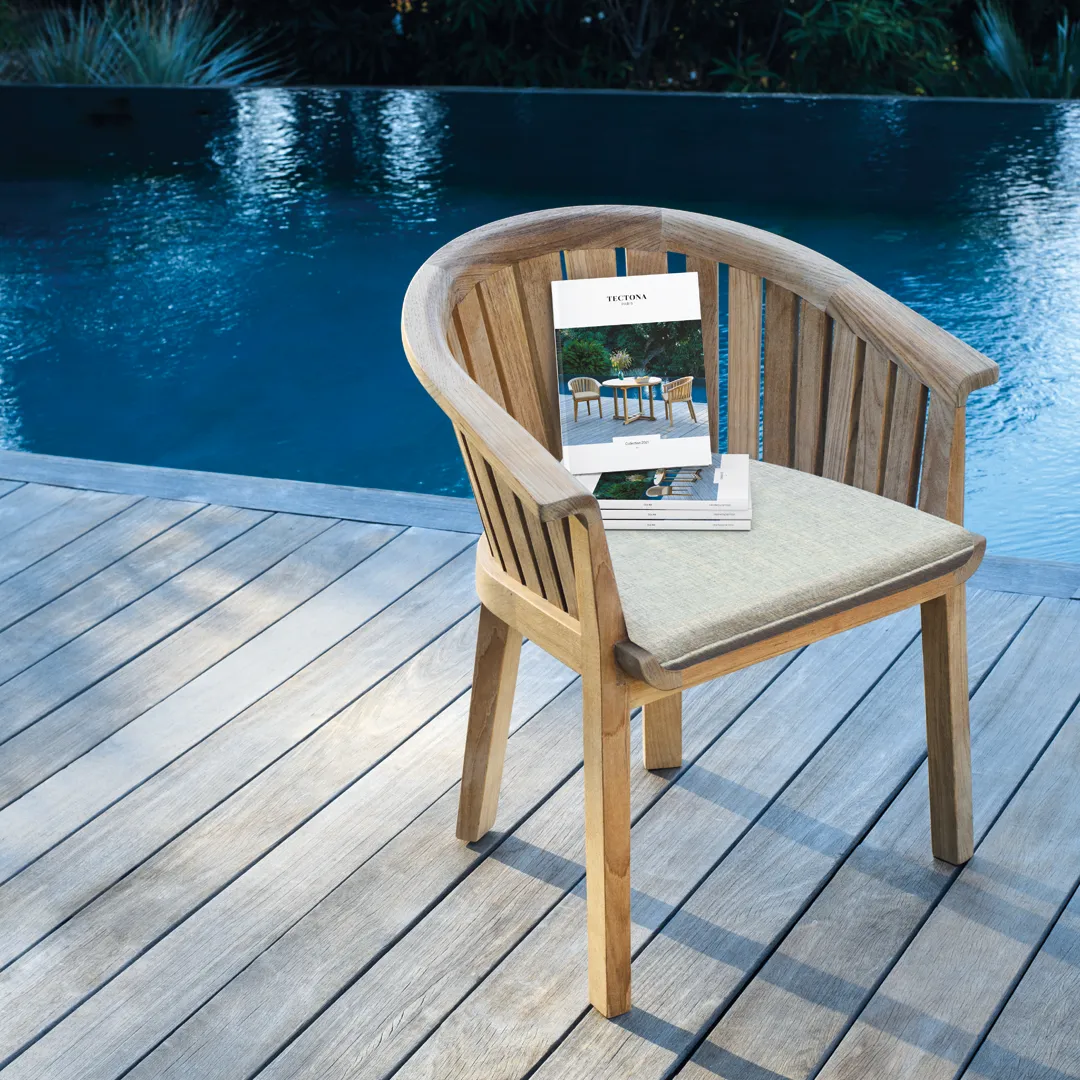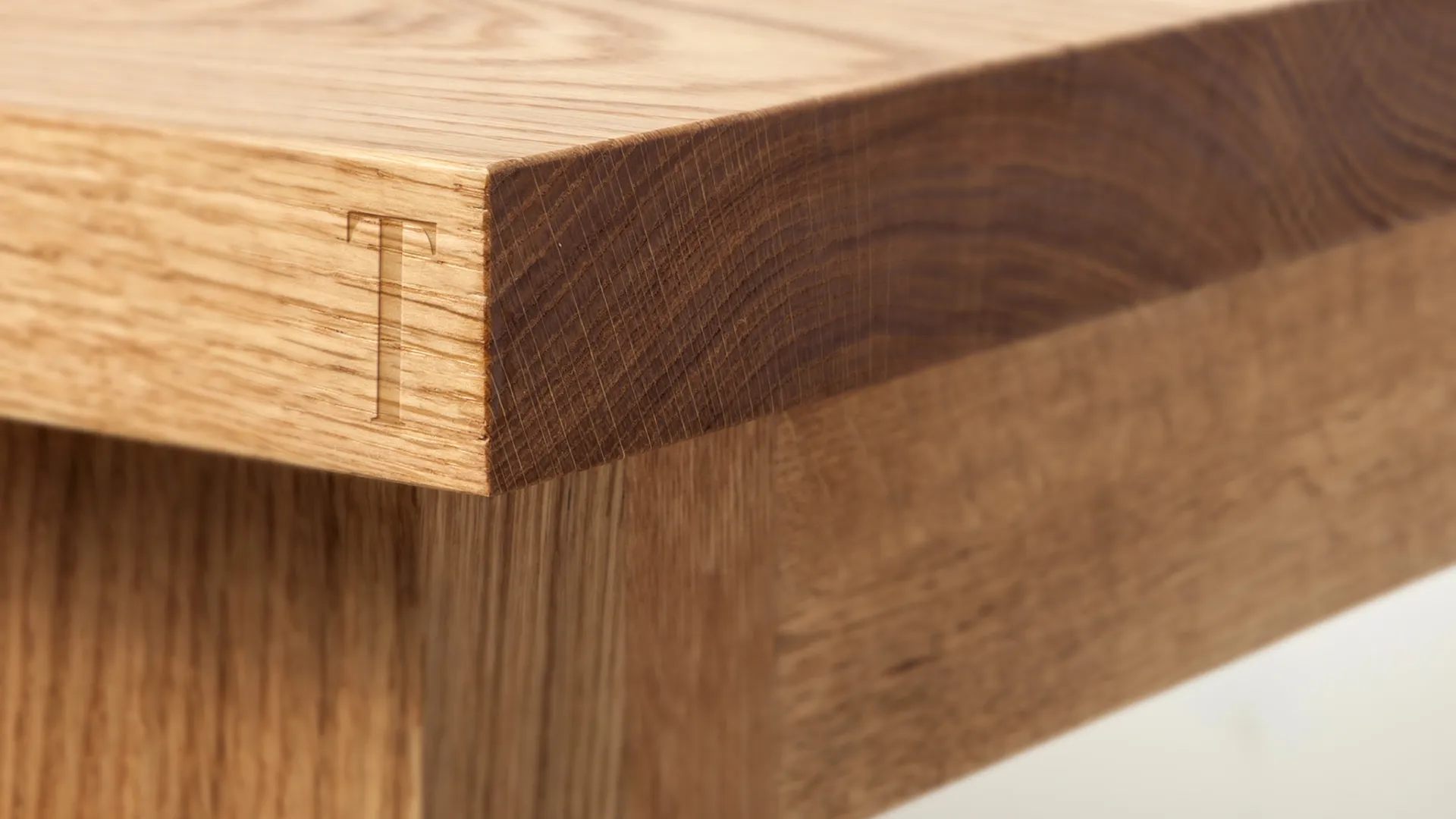 The agency demonstrated great listening skills and a perfect understanding of our challenges. They've designed a strong, on-brand graphic identity that resonates with both our customers and us."
Blanche Aloisi
Directrice Générale de Tectona