Elevating the art of hairstyling to win back and empower stylists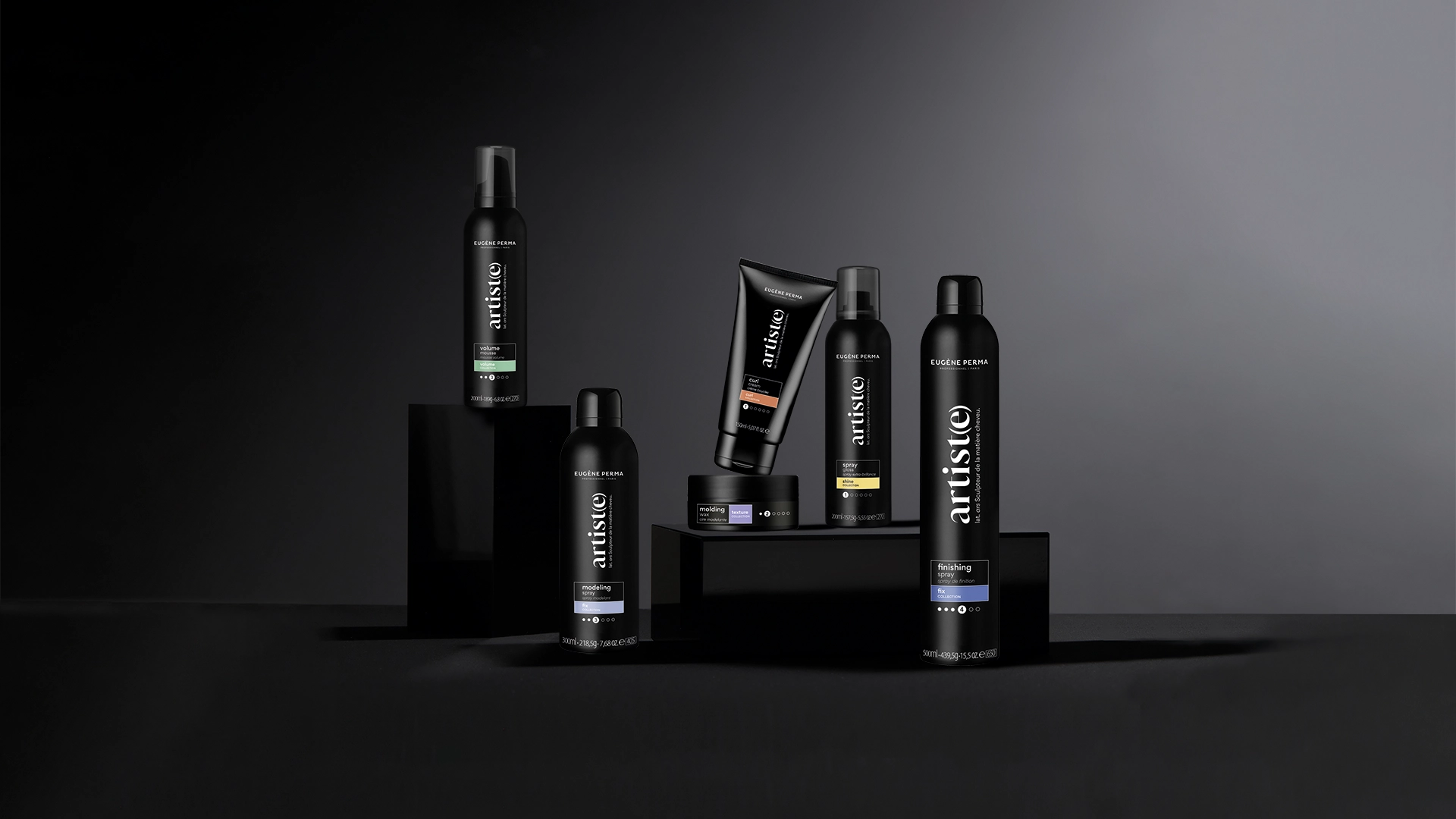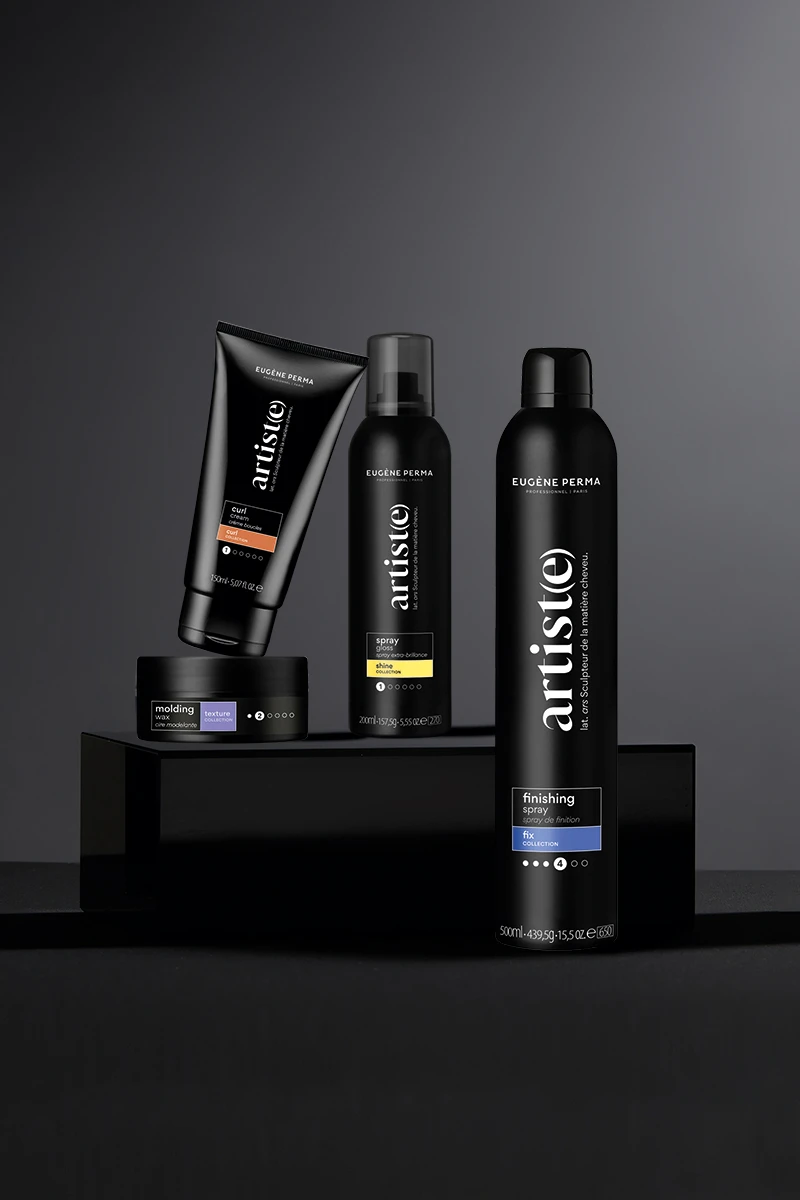 Overview
Eugène Perma, a French brand that's an expert in hair beauty, came to us with the challenge of updating and rethinking their professional styling brand Artist(e) which had become a little outdated in terms of identity and communication.
Services
Brand identity

Brand strategy

Communication Idea

Packaging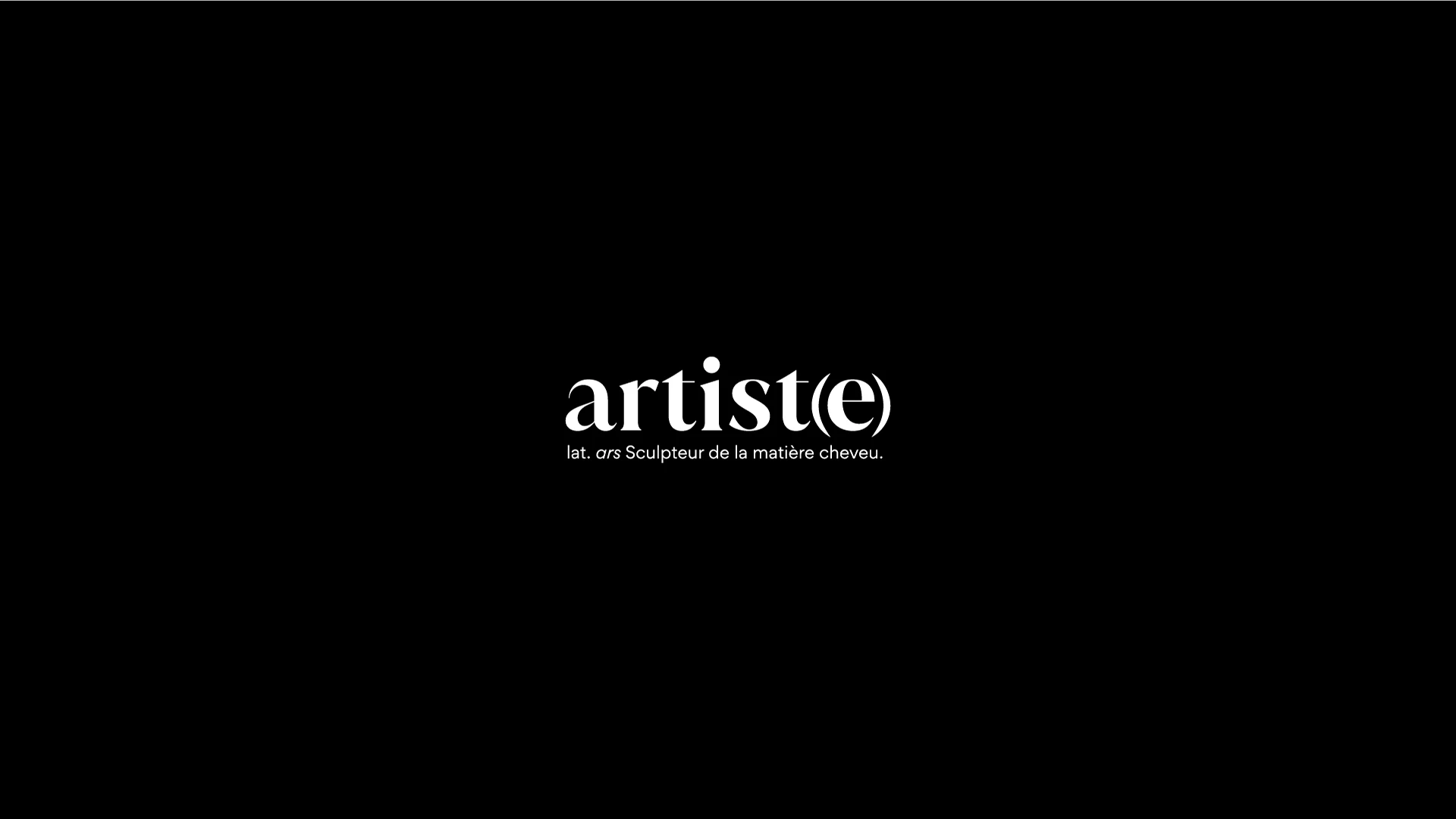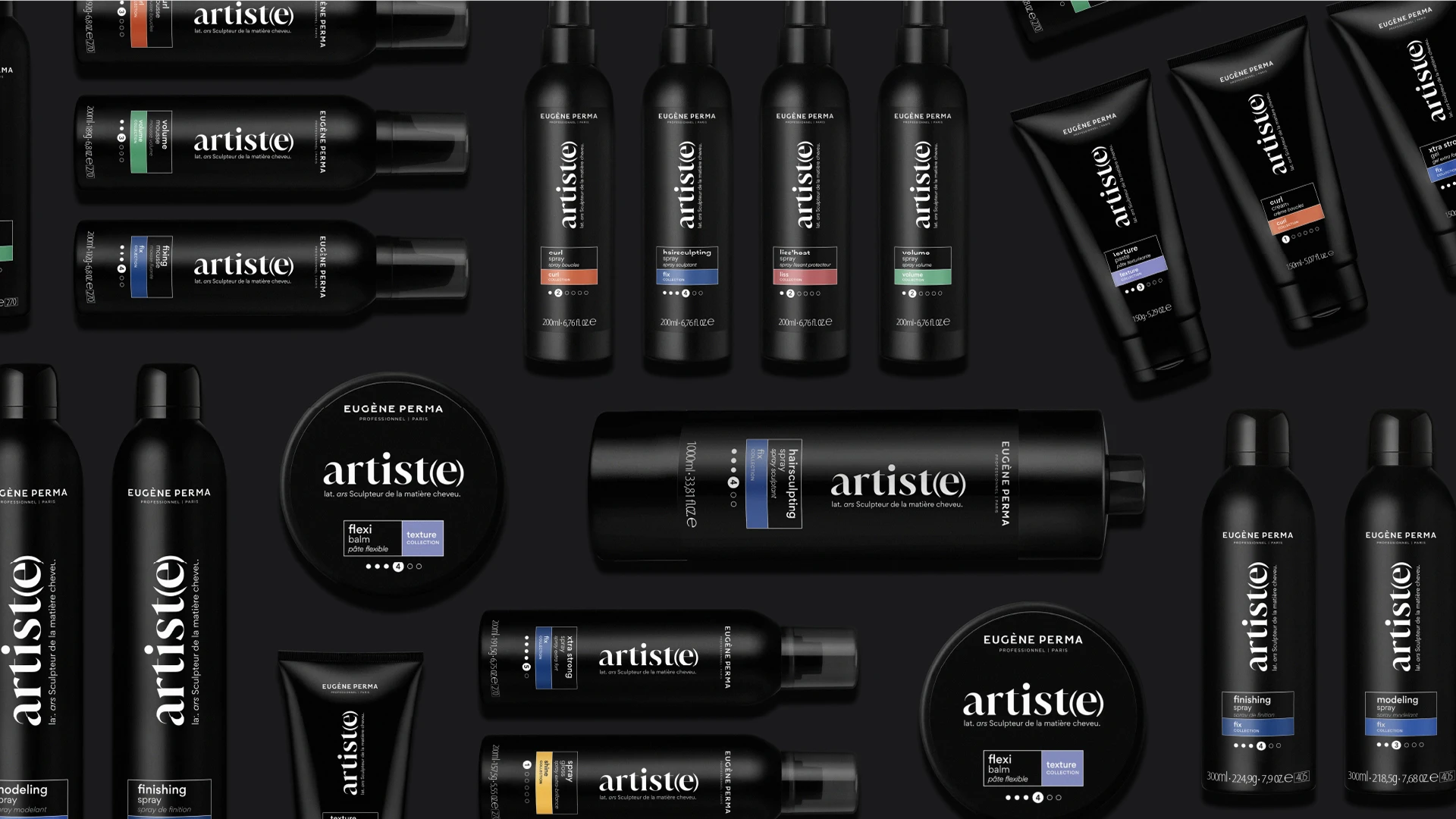 Challenge
The strategy challenge involved repositioning the brand in its context and tackling new trends and needs. Artist(e) needed to win over hair stylists at a time of hyper-competitiveness. The key: responding to the insight of contemporary stylists: "it's not just about creating styles, but also about expressing our art through styling."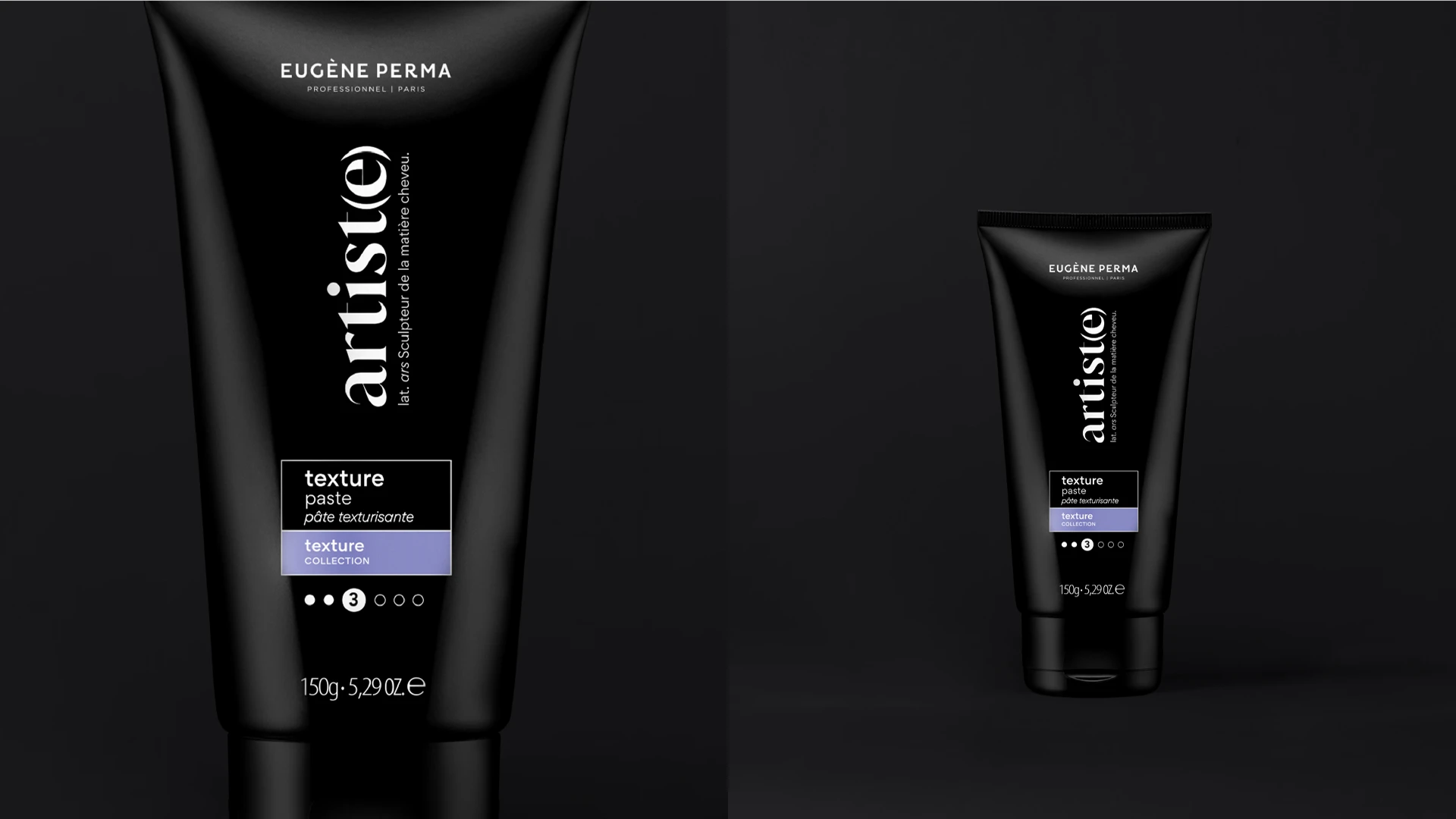 Proposal
By playing with the product name we created a unique concept that's simple and direct while also potent: "You're the Artist(e)." We let the stylists and their art take centre stage, and we positioned the brand and their essential side-kick, the must-have tool. We played around with minimalist aesthetics to focus on giving on giving professionals what they need.
We developed elegant and informative packaging that helps us to convey across the expertise of Eugène Perma with regards to their formulas and the efforts they've made to make them cleaner.
Artist(e) is the brand that has always supported stylists by providing them with tools to elevate their art.