When local premium beer has a voice of its own.
Dorada Especial · ABInBev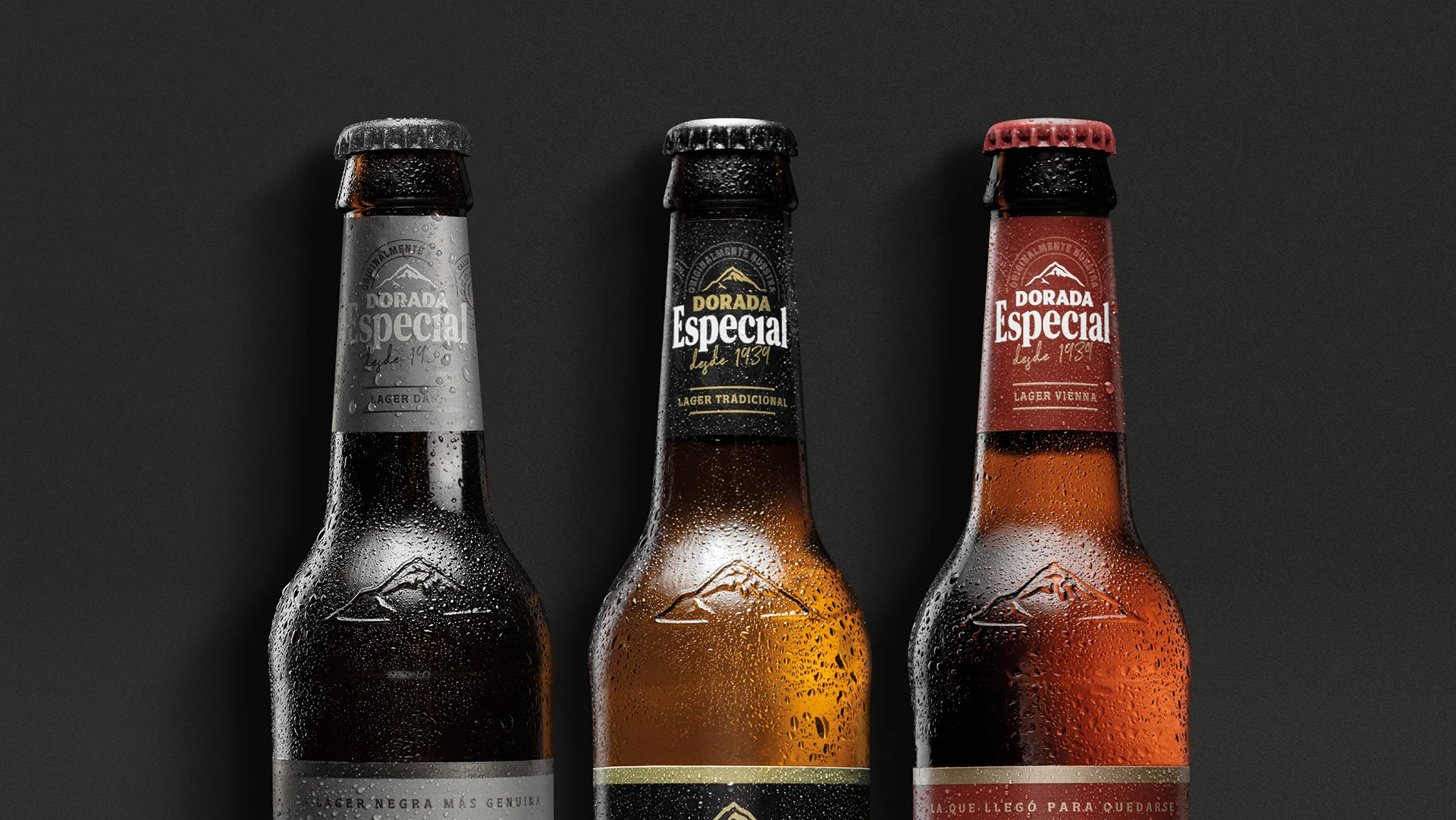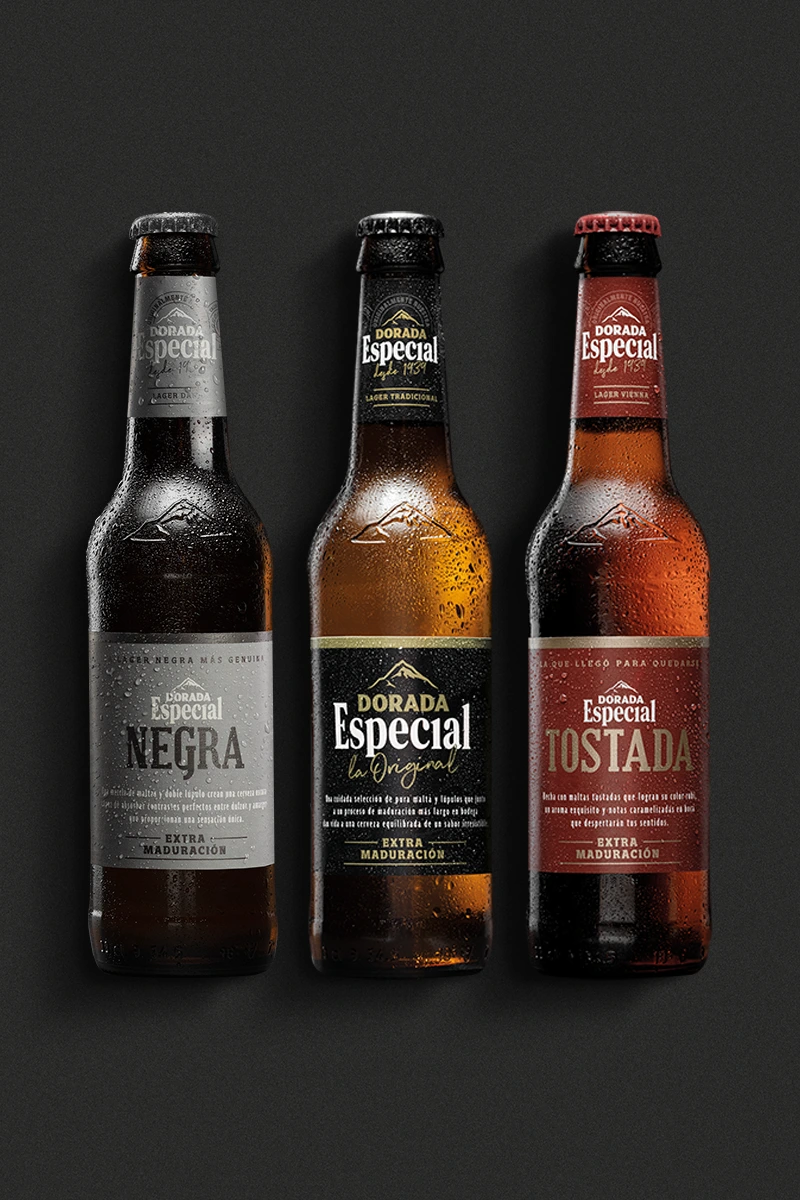 Overview
In recent years, the beer market has evolved to become increasingly premium. More than just a trend, this has become a constant; the consumer knows more, wants more, and demands sensory experiences that are different and exciting. This represents an opportunity that a premium brand cannot afford to pass up. The team at Dorada Especial, the high-end descendant of the iconic Canary Island beer Dorada, asked us to create a brand identity for what until now had been just a segment.
Services
Brand architecture

Brand identity

Brand strategy

Industrial design

Naming

Packaging

POS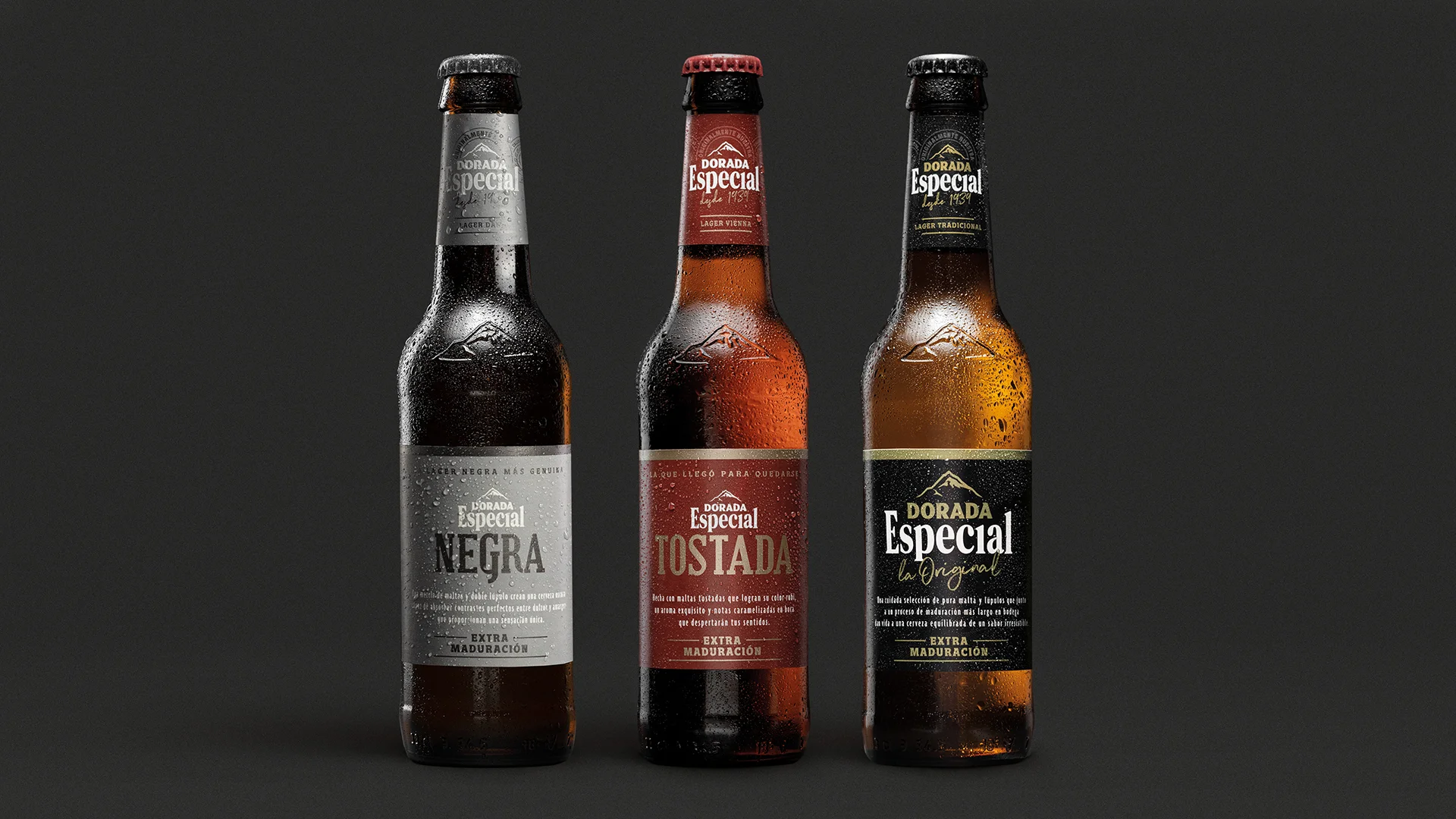 Challenge
And so, we elevated the "especial" category for a brand with its own status. Through a strategy based on the tasting experience, with more sophisticated recipes and more complex flavours, the Dorada Especial range of beers is claiming a position of its own within the Dorada portfolio.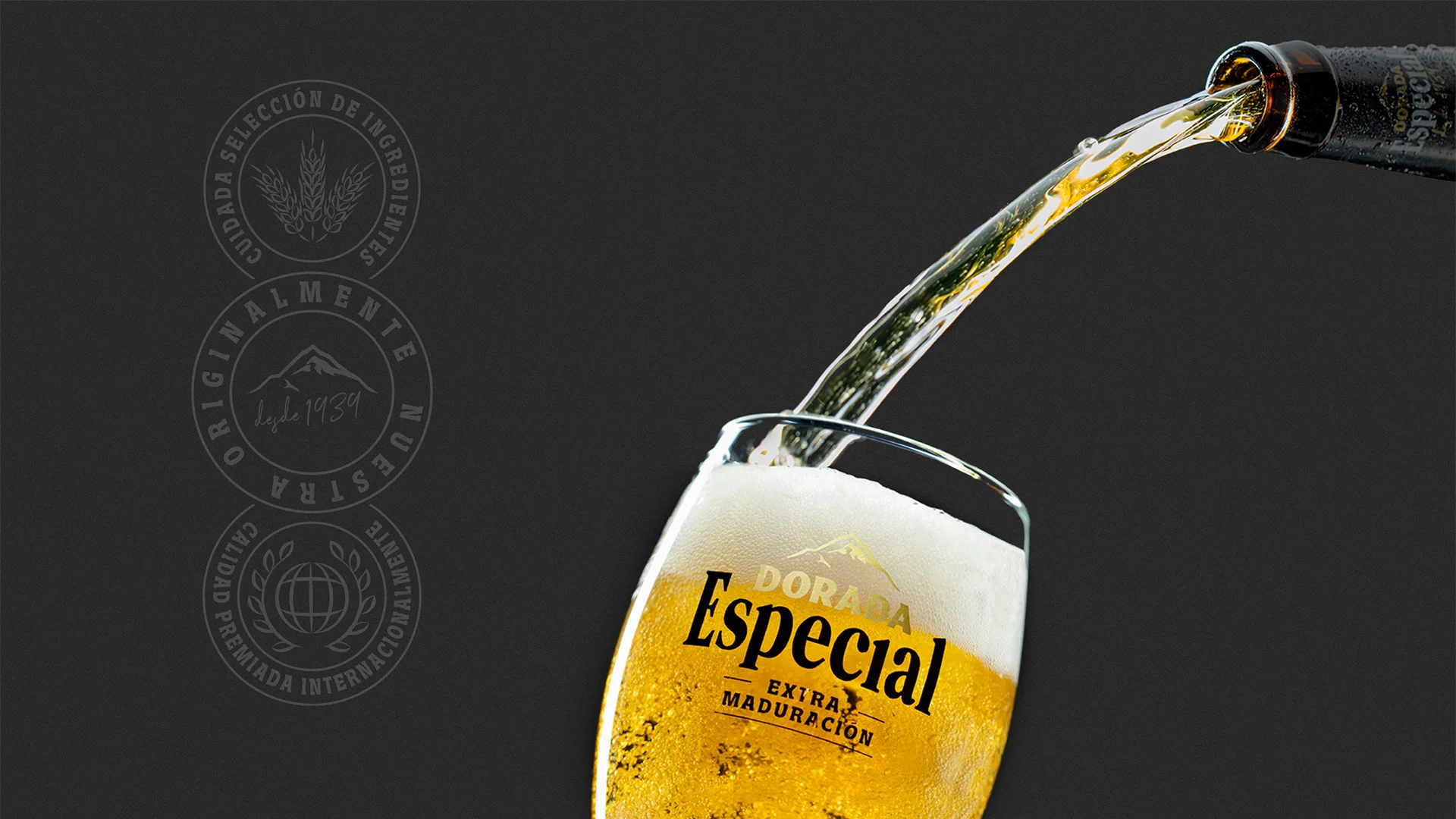 Proposal
On a visual level, we have updated the codes and highlighted their appeal, preserving the link with the Dorada brand and its roots in the Canary Islands. We have also strengthened the personality of each reference, making them all "especially special". A refreshed and strong identity to accompany the perfect moments experienced by those who know how to enjoy the flavours of beer.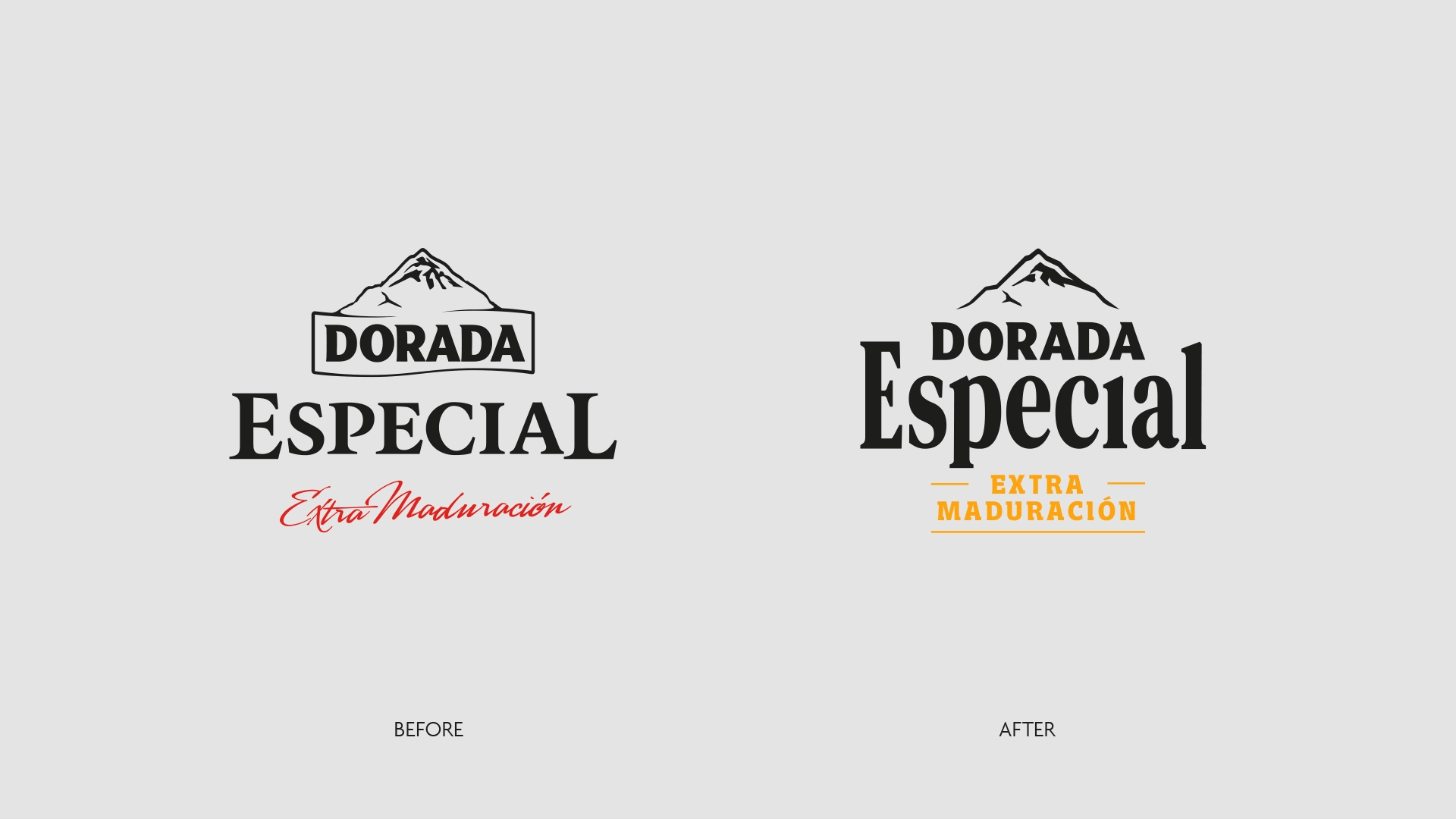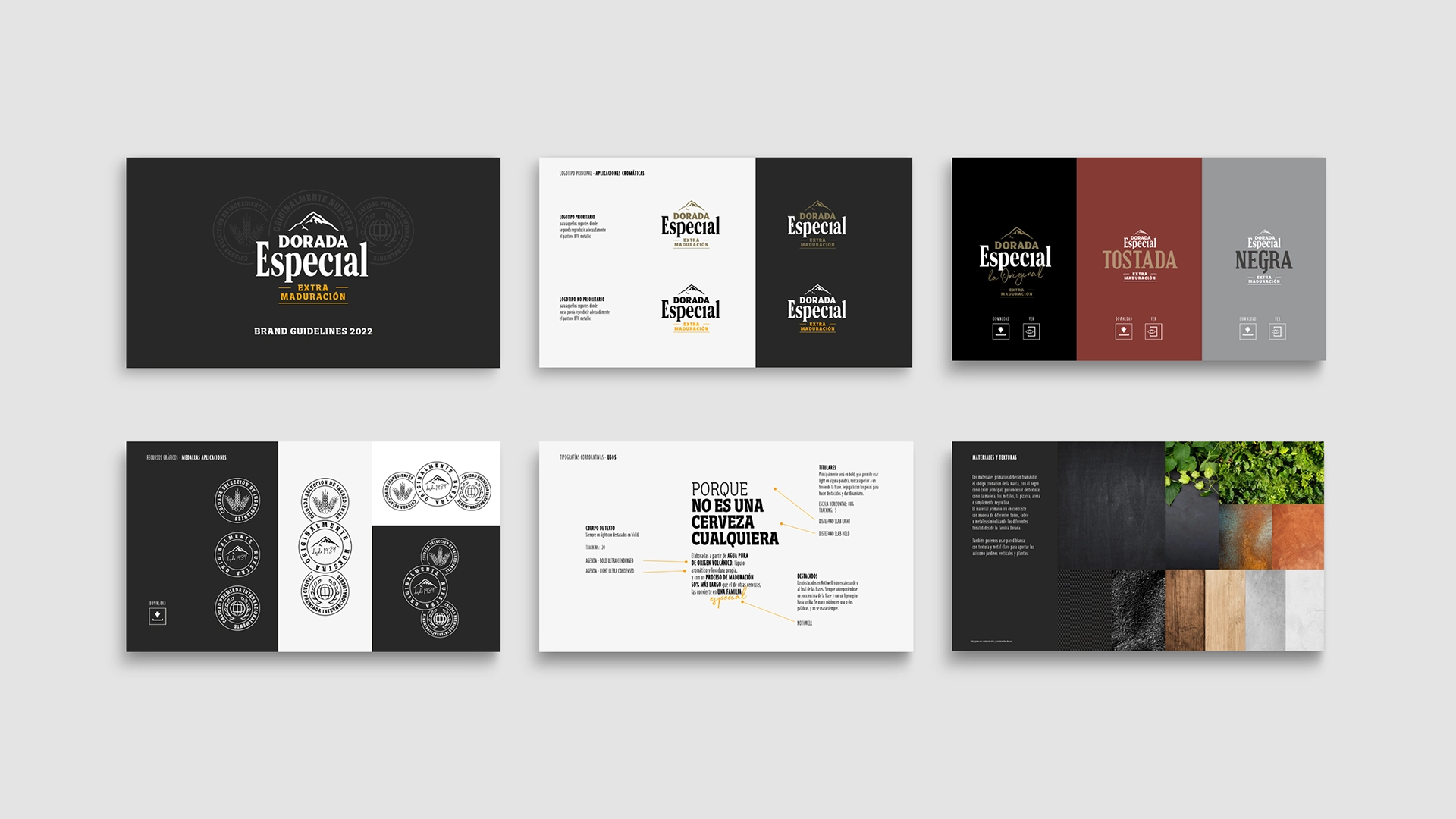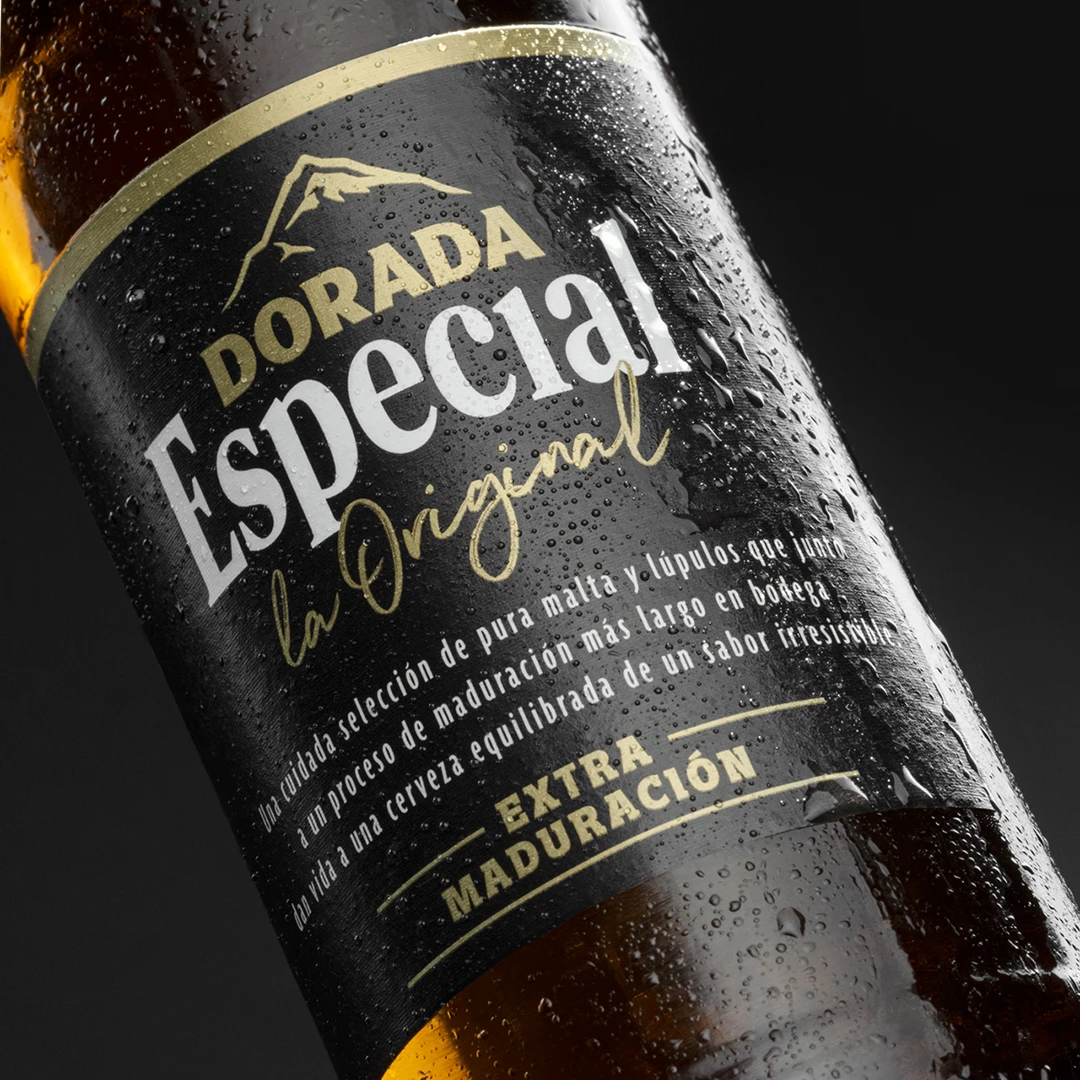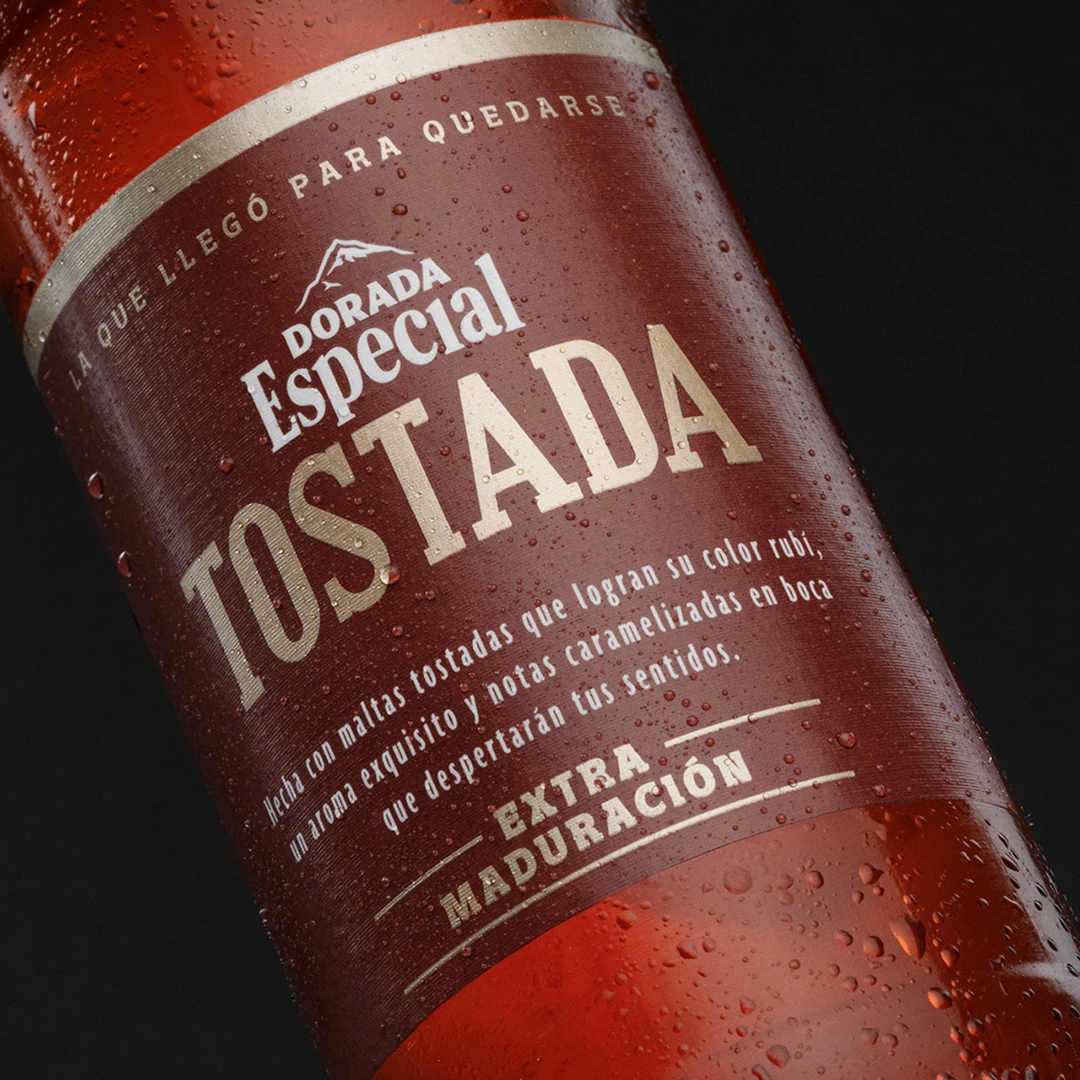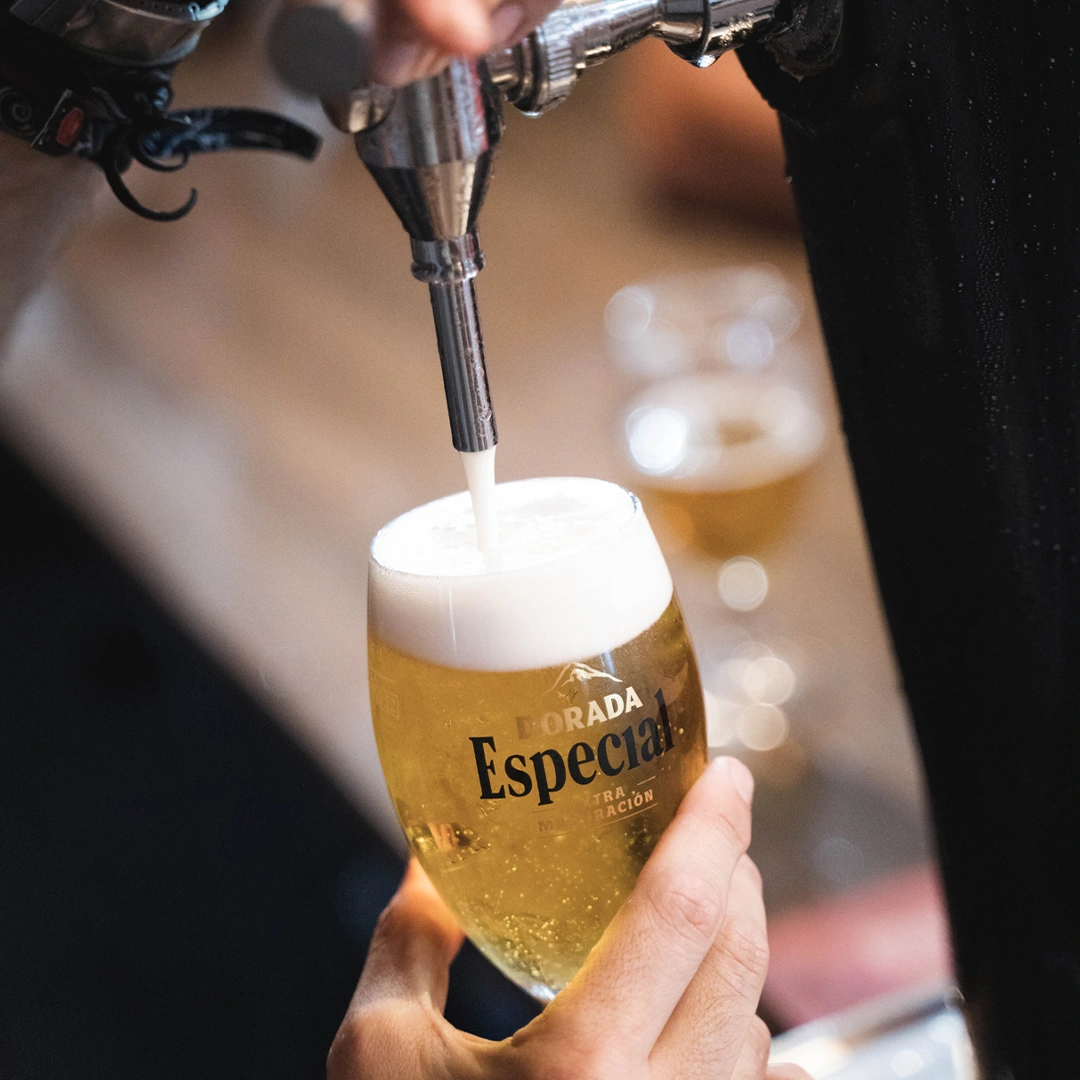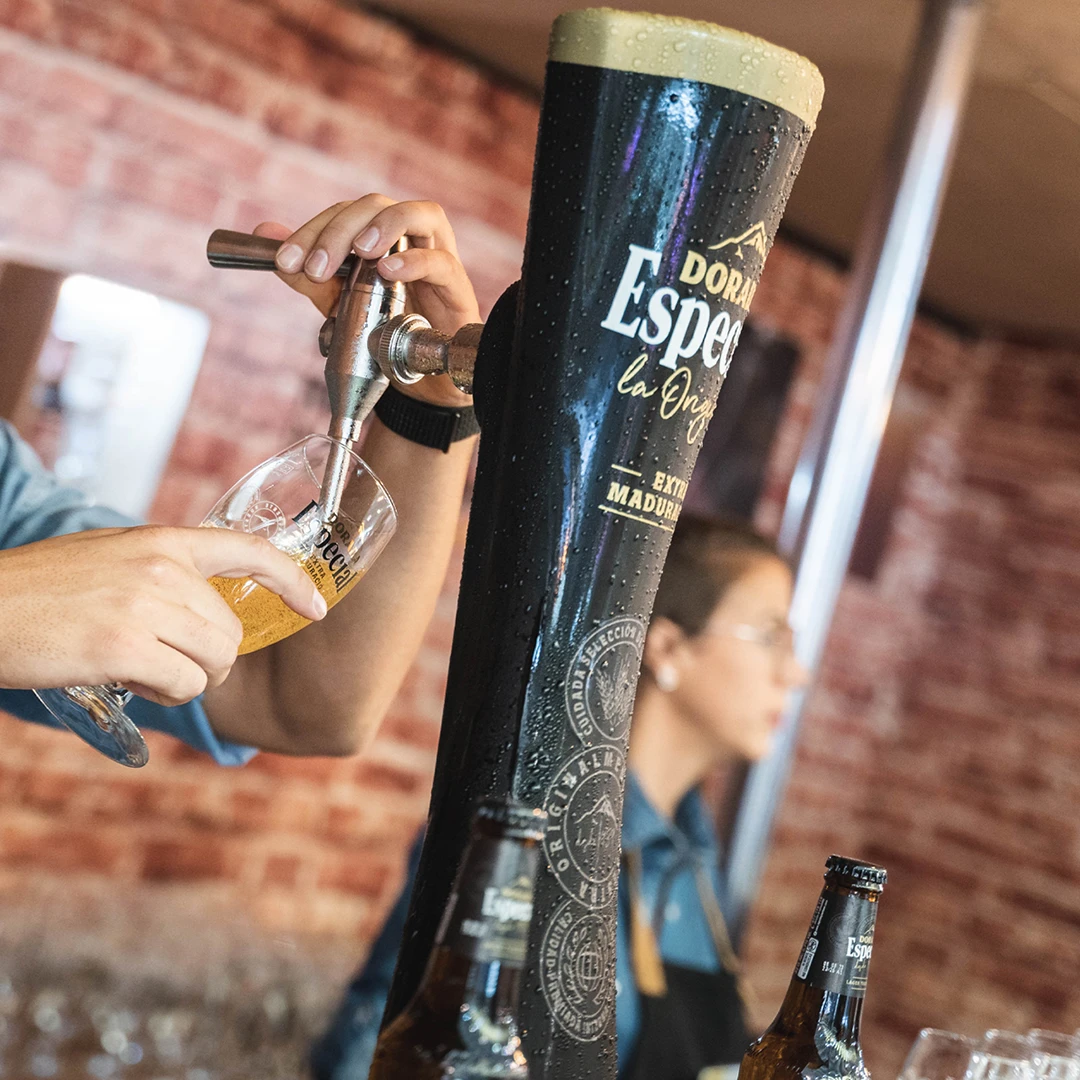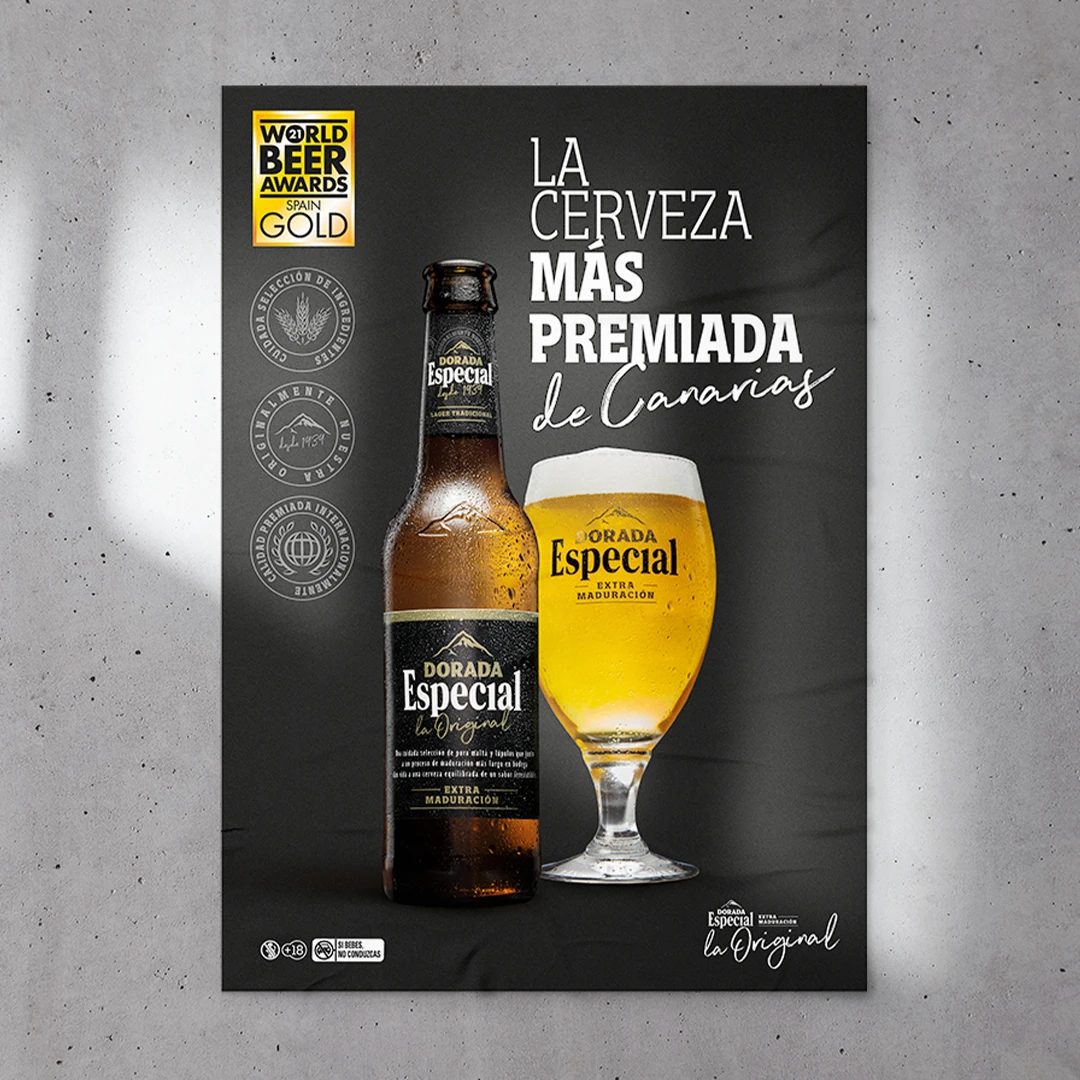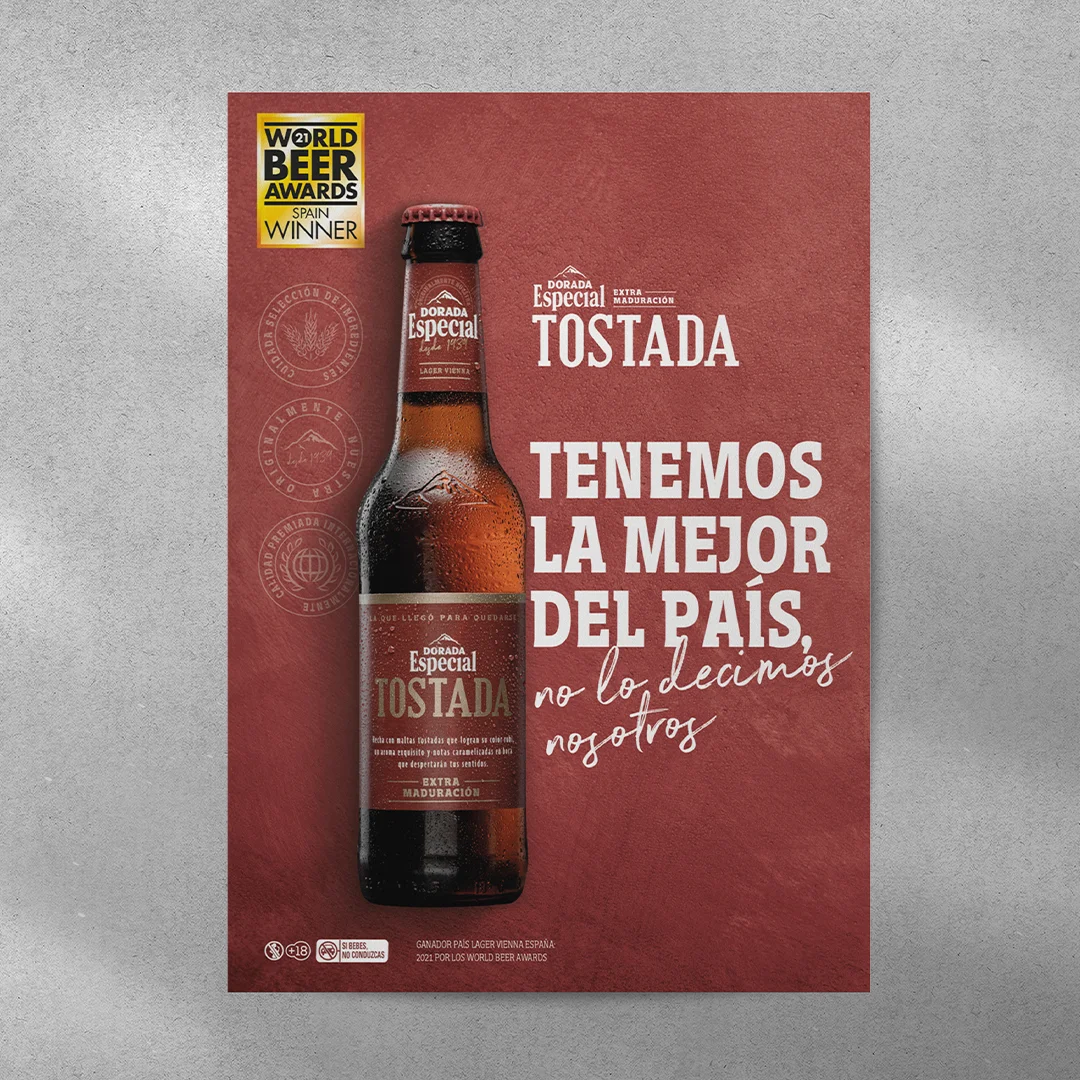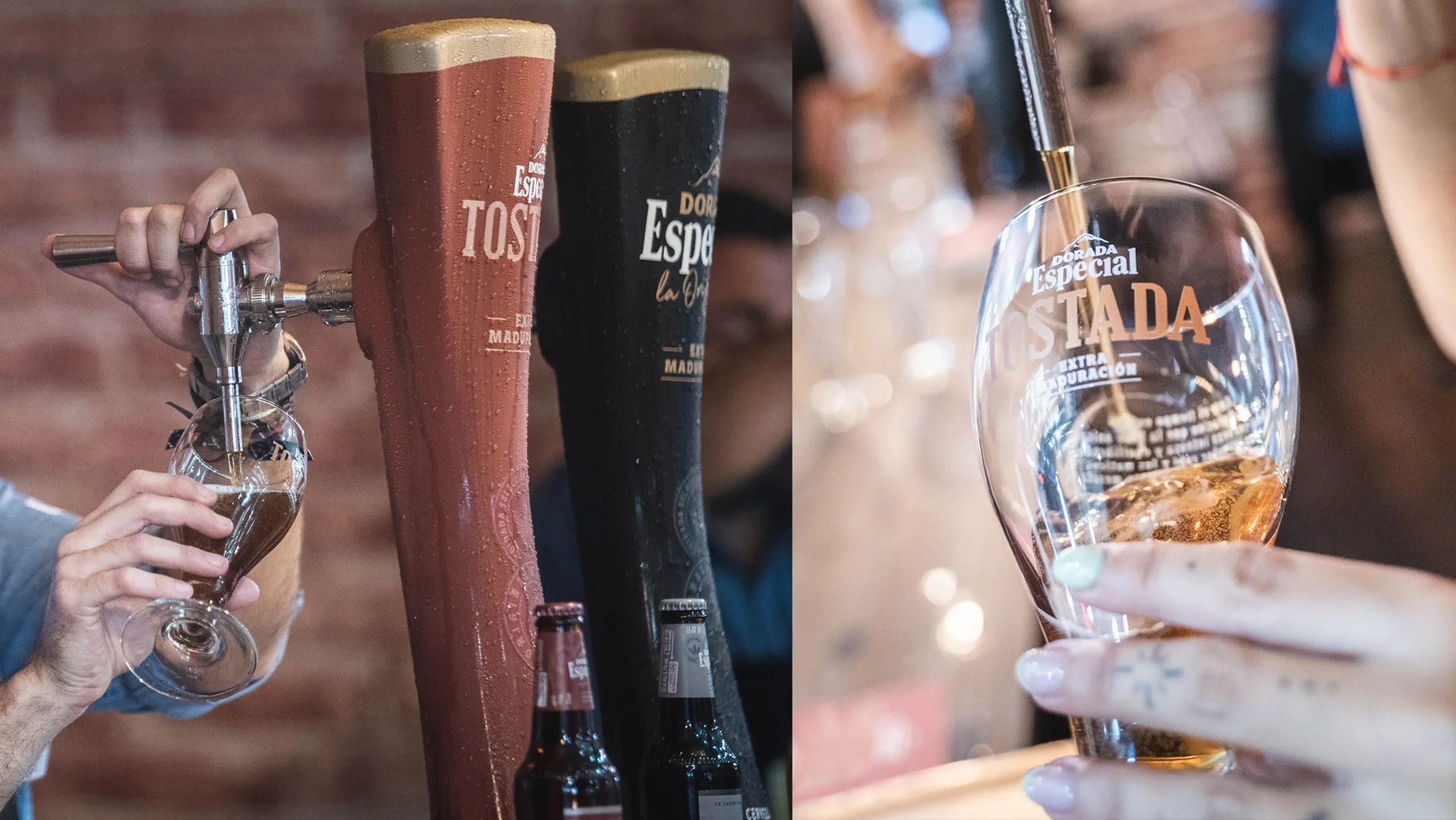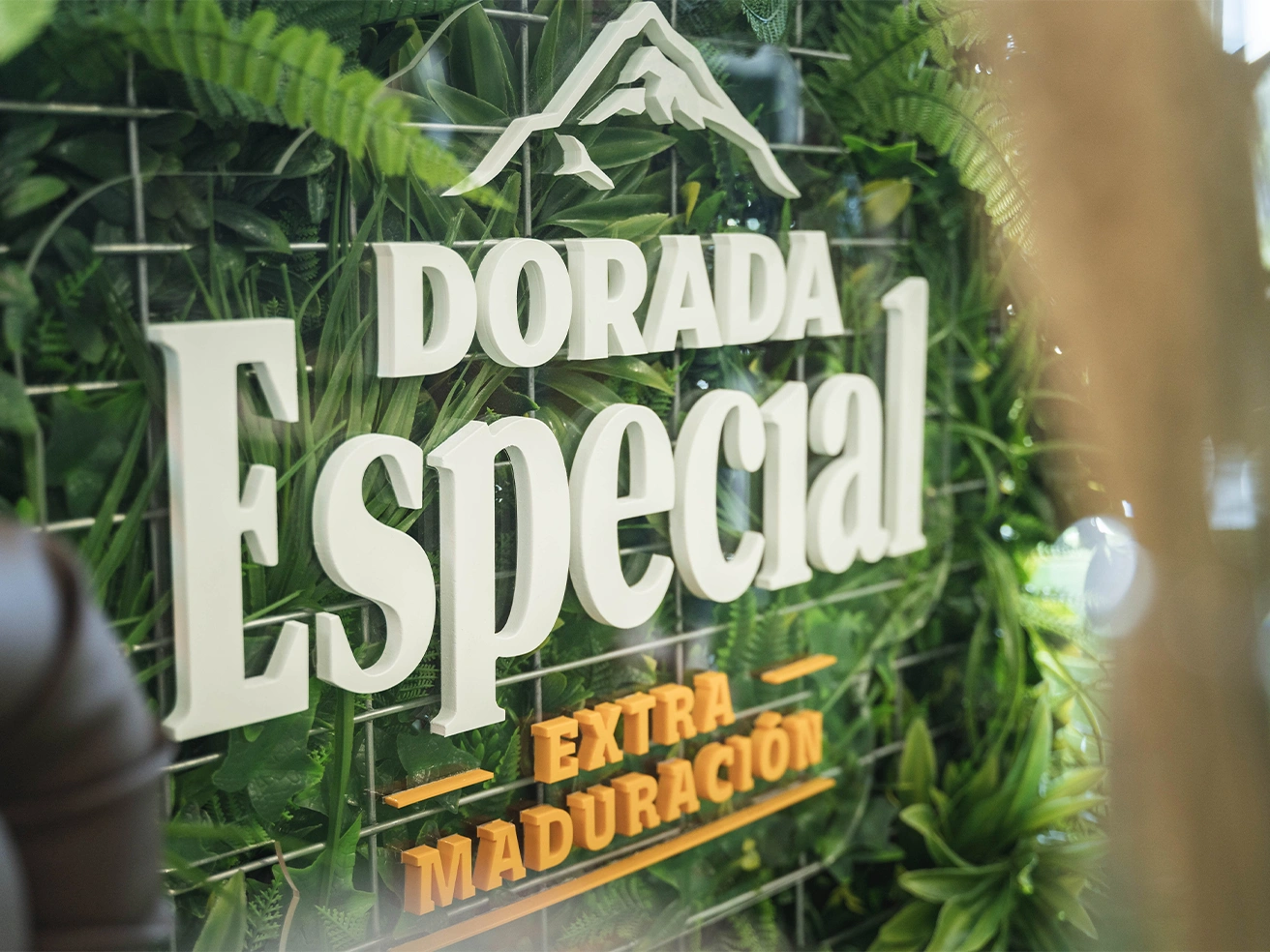 "To work with them is to ensure excellence and to be sure that they will help me in my search for the optimum result, and they are a pleasure to work with on any project!"
Rosina Matos Matallana
Dorada Marketing Manager