The digital campaign for a (game) changer diaper brand
Little Big Change · Ontex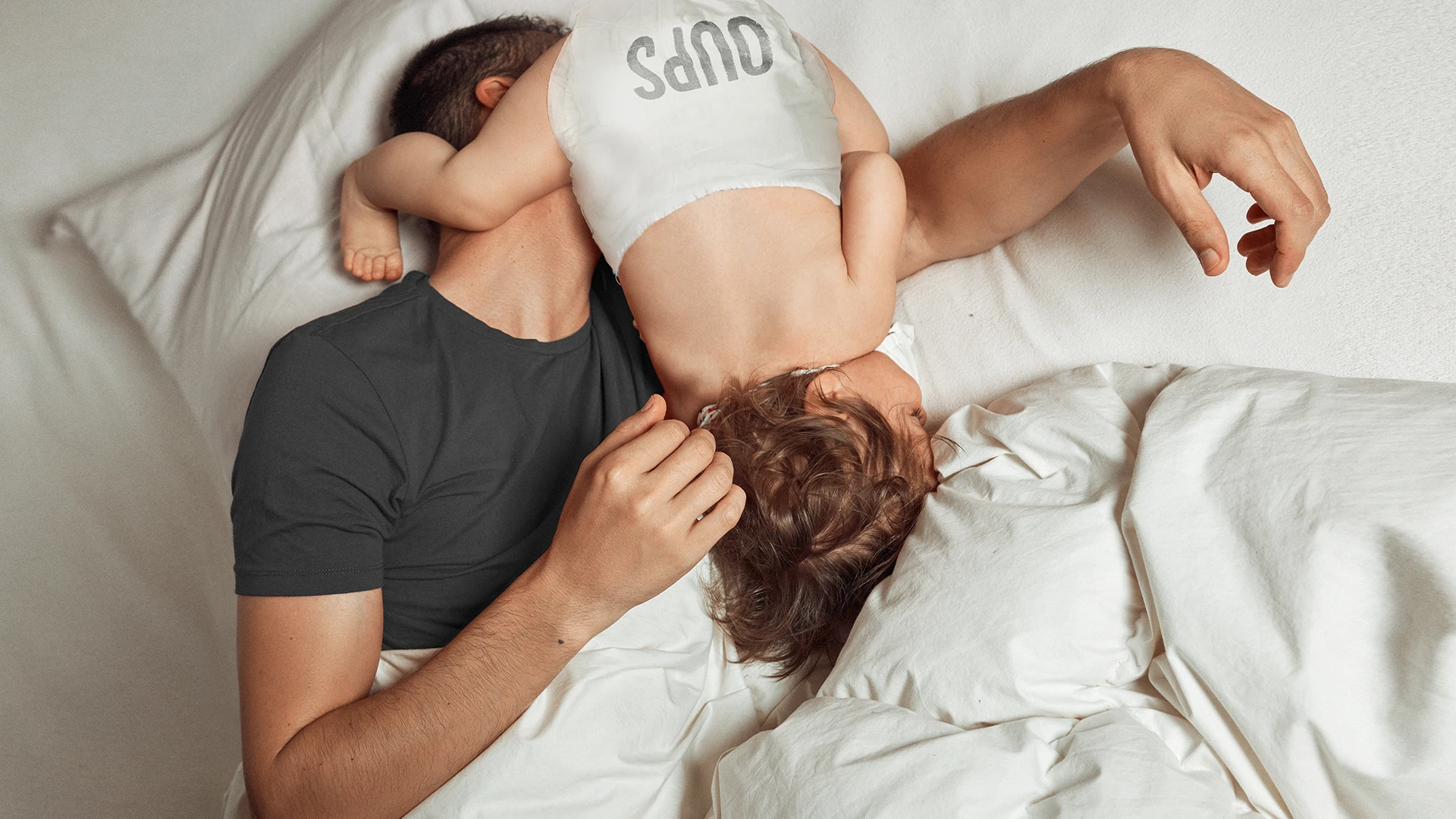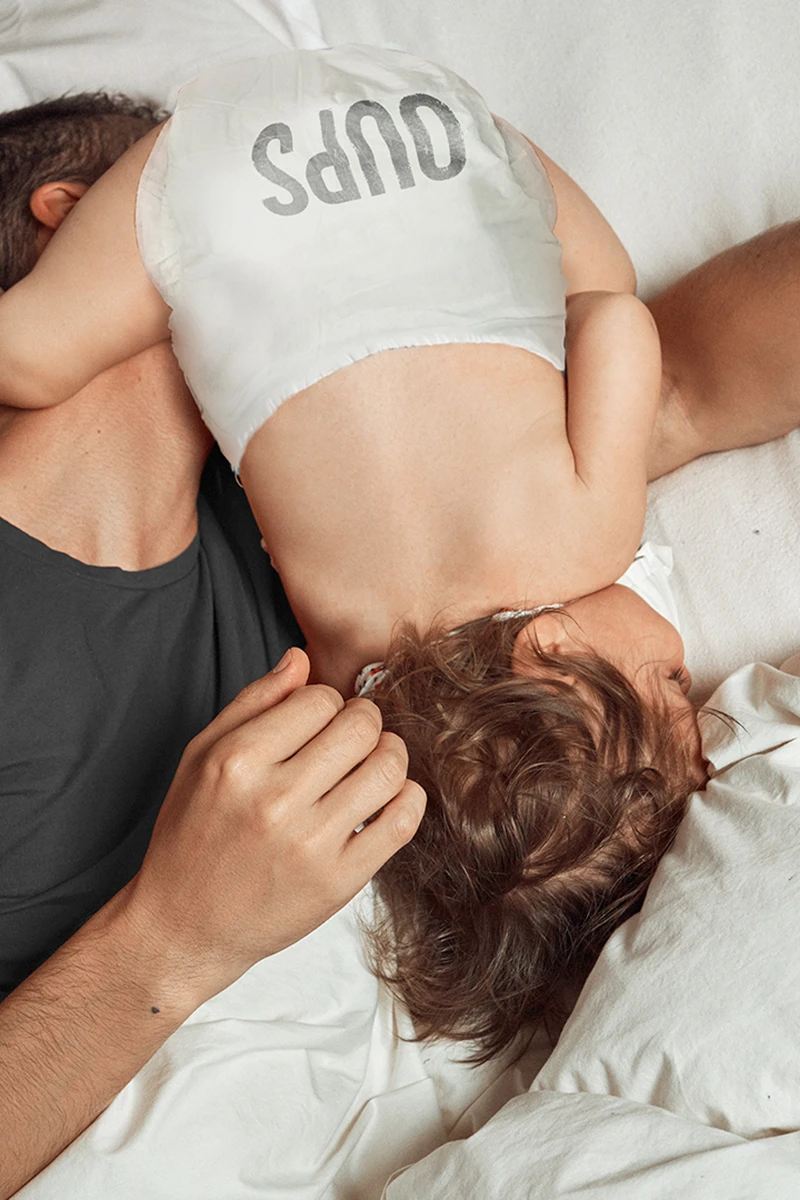 Overview
A straightforward, outspoken brand that is not afraid to challenge tired and outdated narratives? Yes please! Little Big Change, the (game)changer in the diaper sector, invited us to give their irreverent brand a voice in the digital environment.
Services
Big idea

Communication Strategy

Digital activation

Social Media Content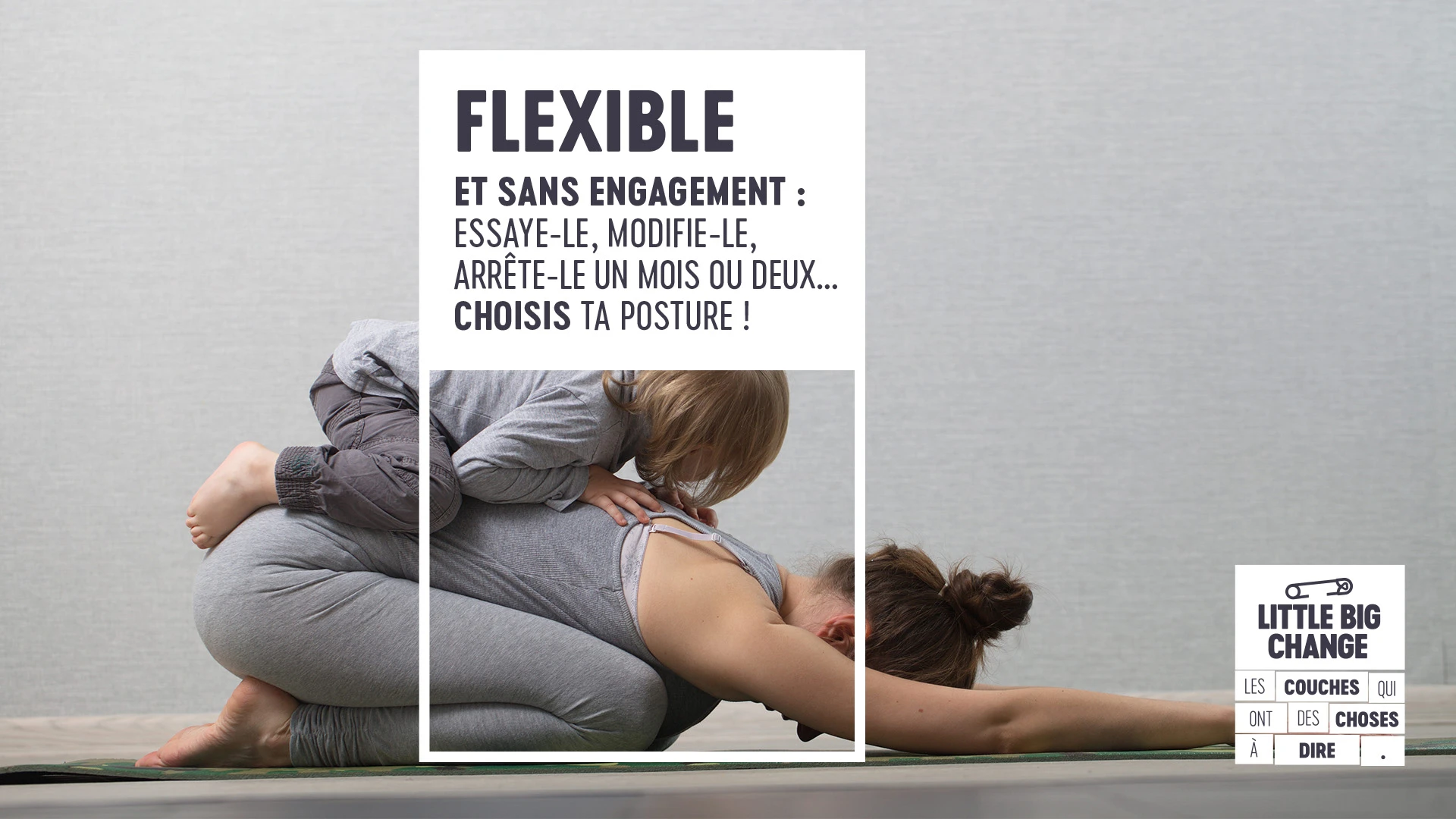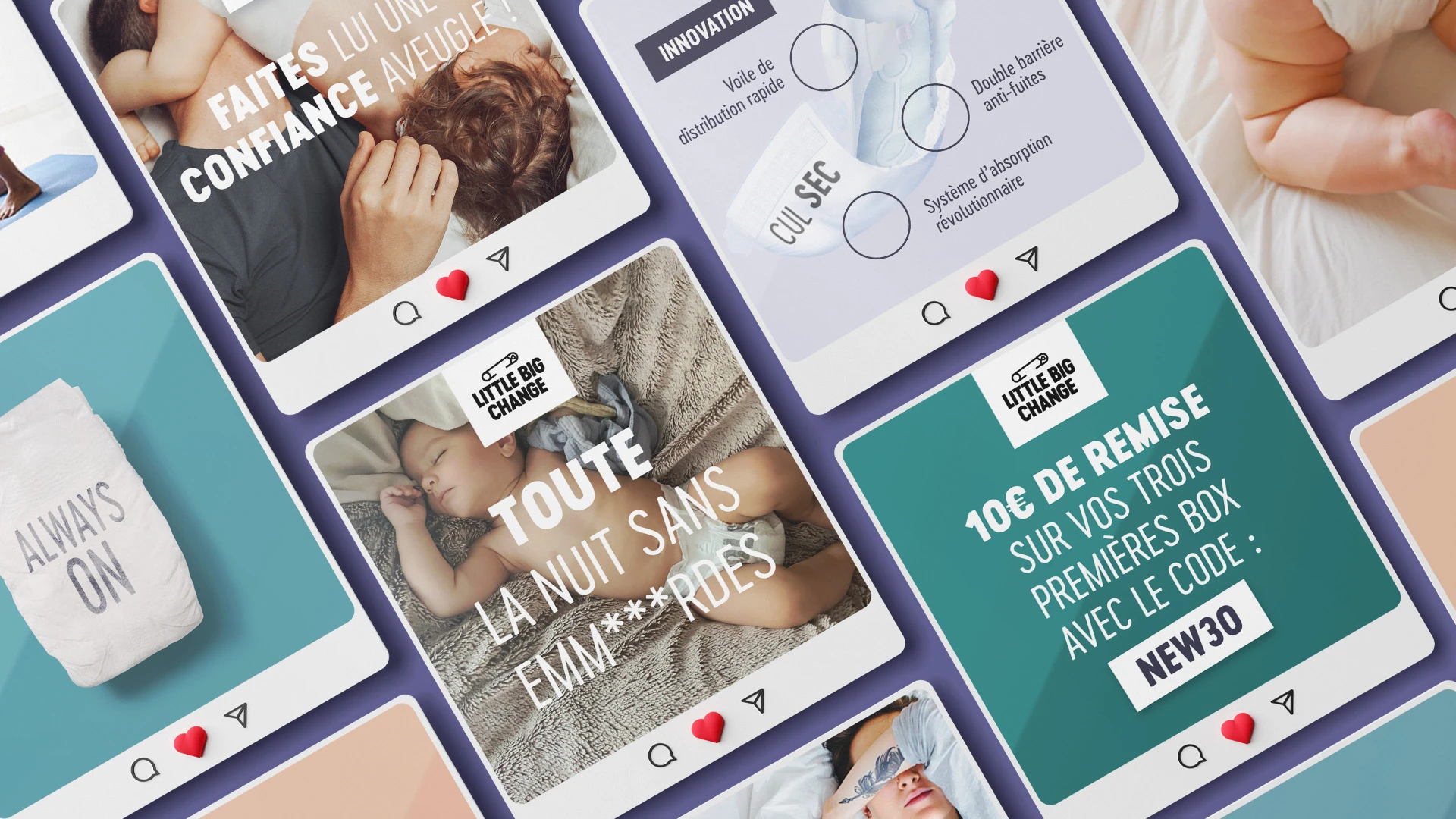 Challenge
But if there is one thing we know well, it's that a tone of voice without a strong message behind it is worthless. We needed to figure out how to engage our audience: the new generation of parents. So the first thing we did was listen to them, understand them, research them, their lifestyles, their fears and frustrations. And with all this intelligence about millennial parents we created a new manifesto that enables Little Big Change to stake its claim as the "diaper of change".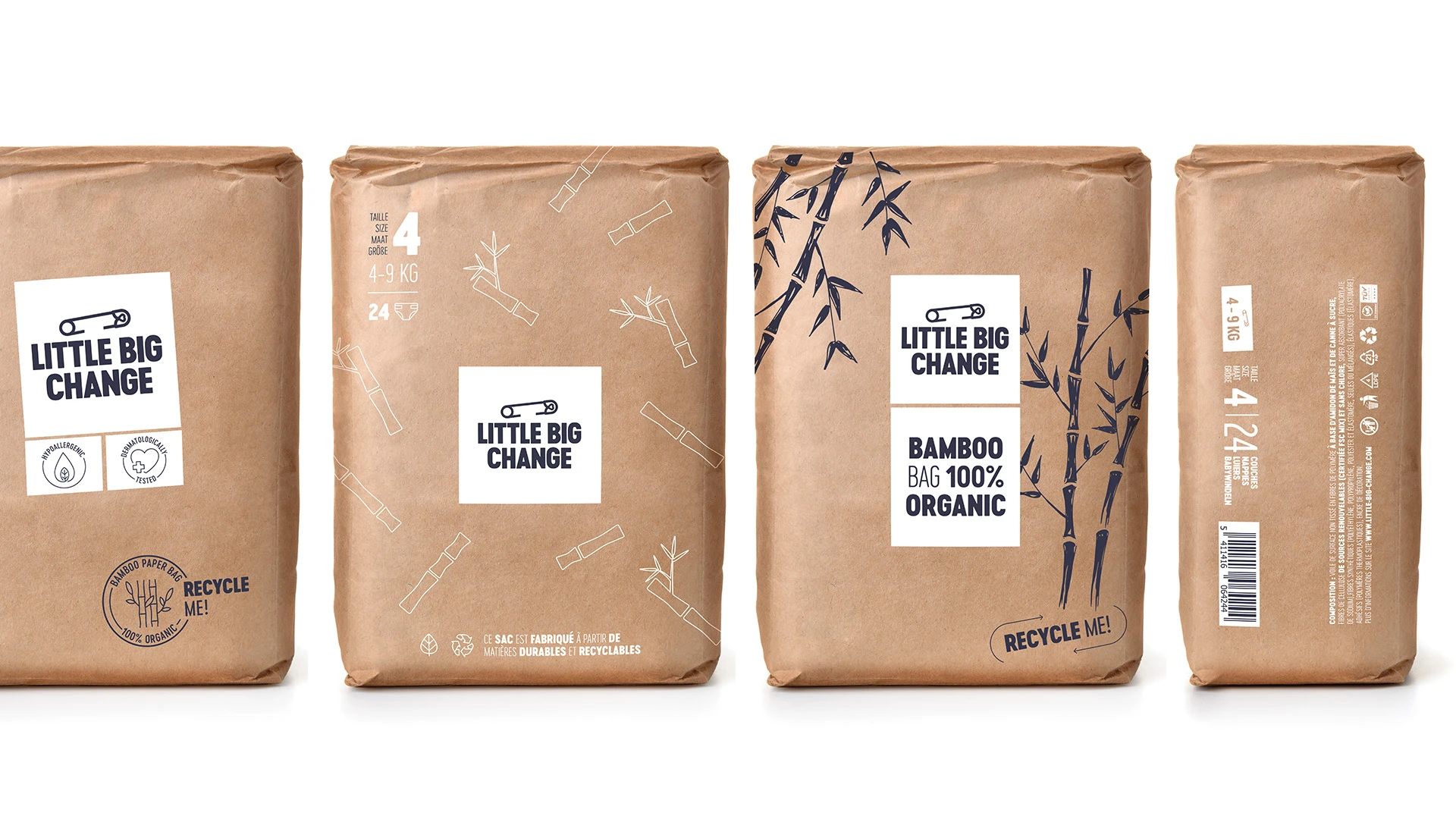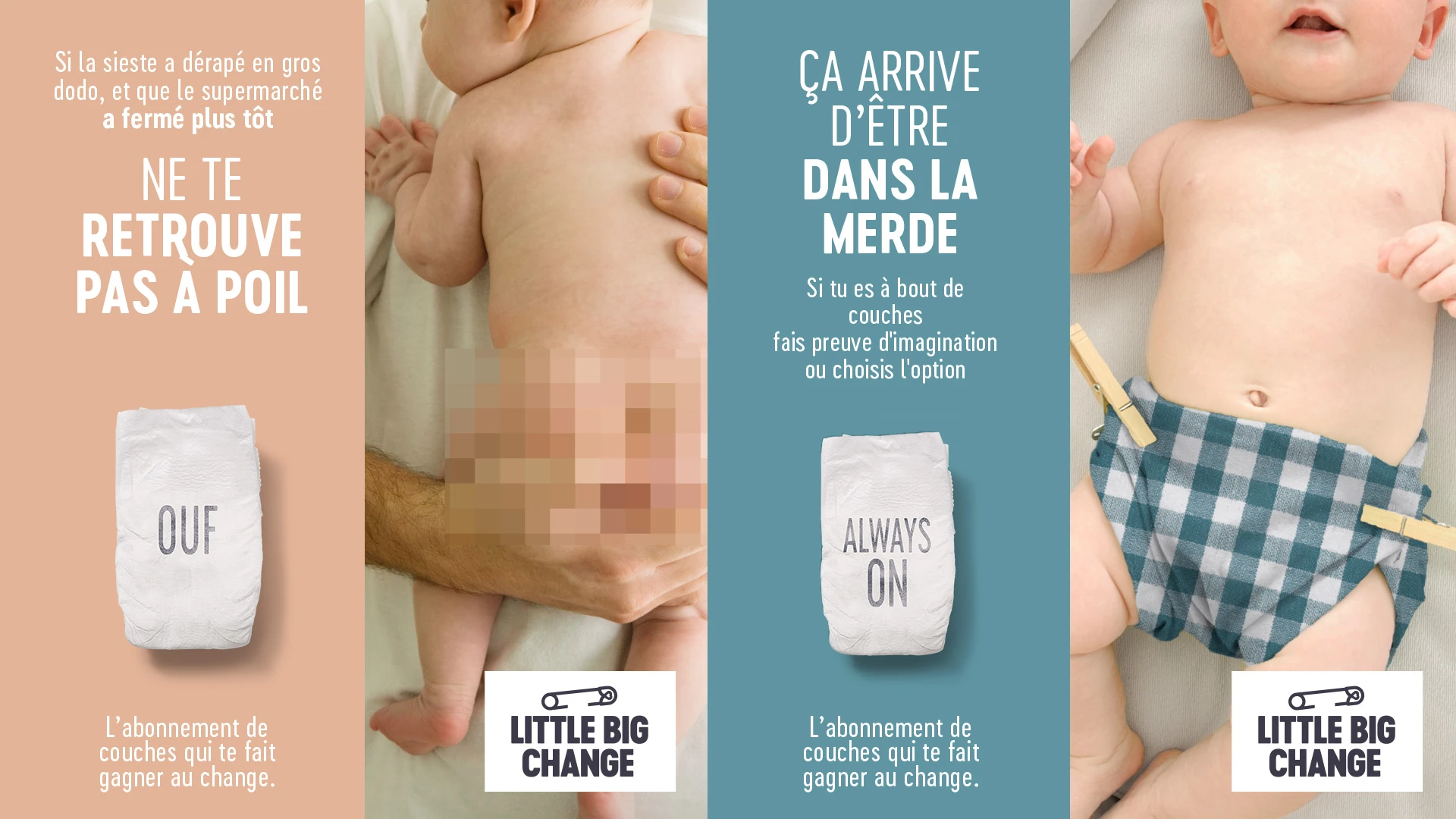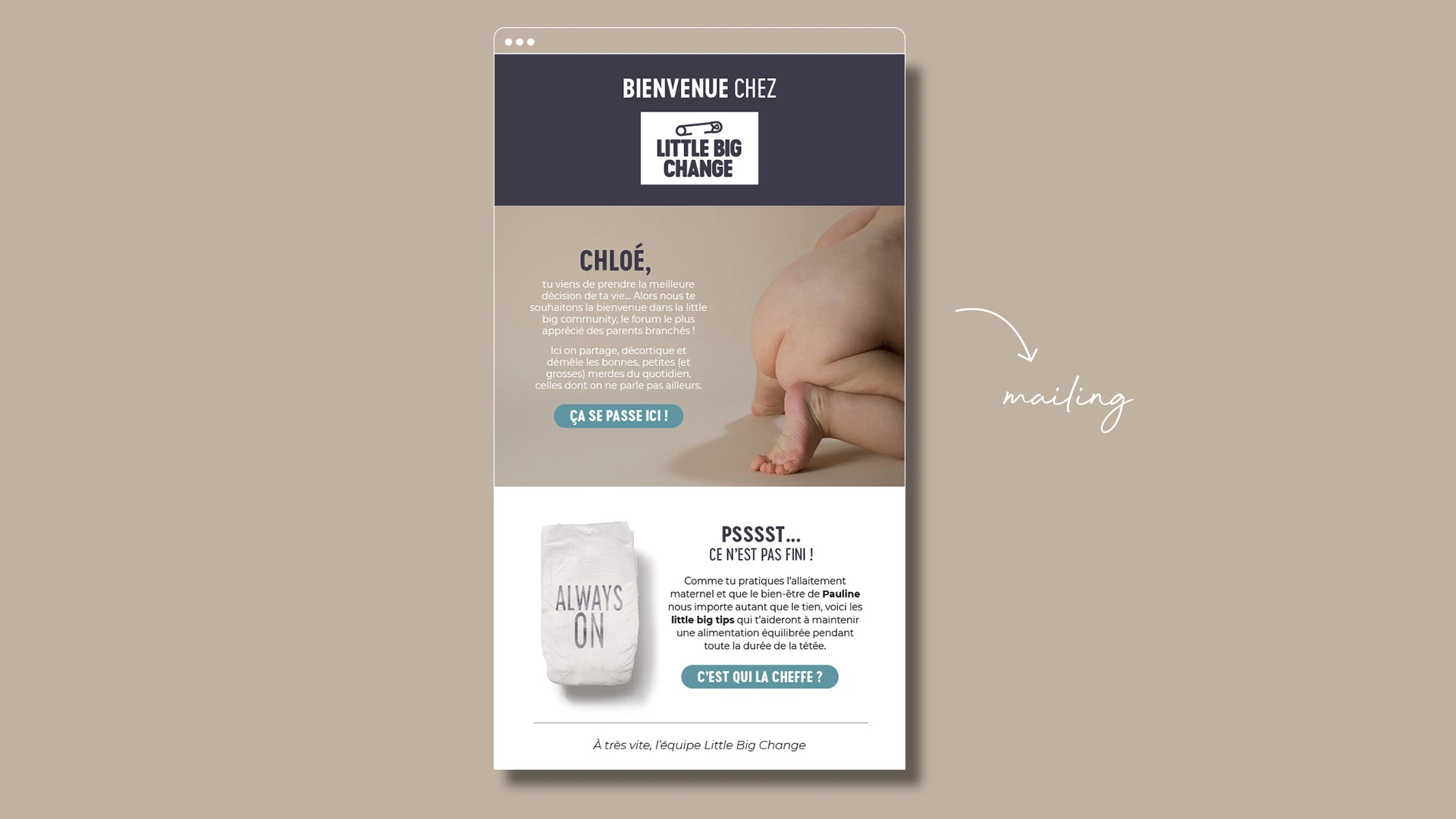 Proposal
Little Big Change understands and supports the lifestyle transition that having a baby demands and the shift in values of the new generation, so it came up with a product concept that changes the way diapers are consumed. And to give this discourse a digital dimension, we developed a content plan to engage parents in their own language. A campaign designed to build a bond by offering efficient and crudely realistic solutions so that they can make the switch to a life-changing diaper subscription with a sense of humour.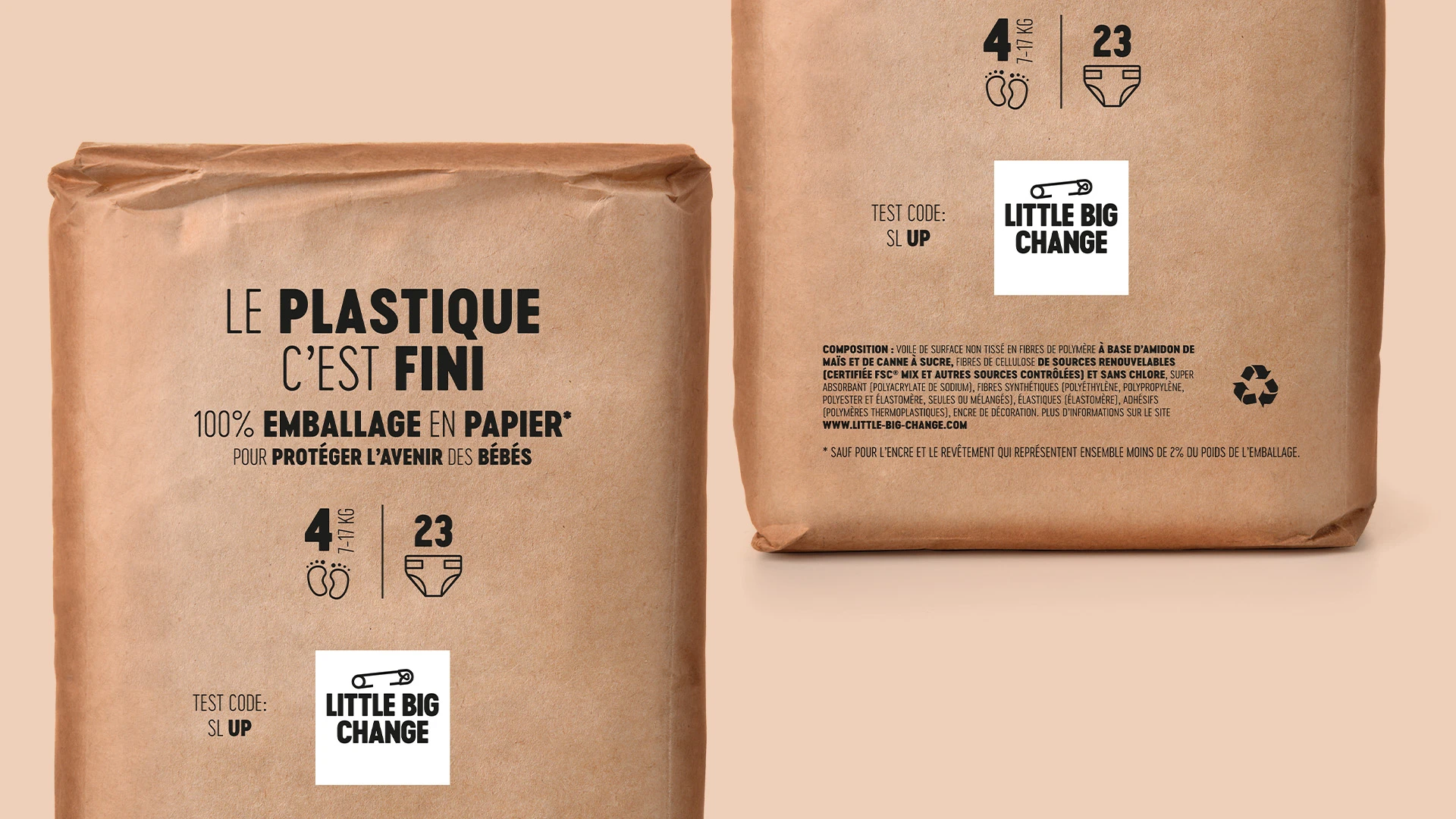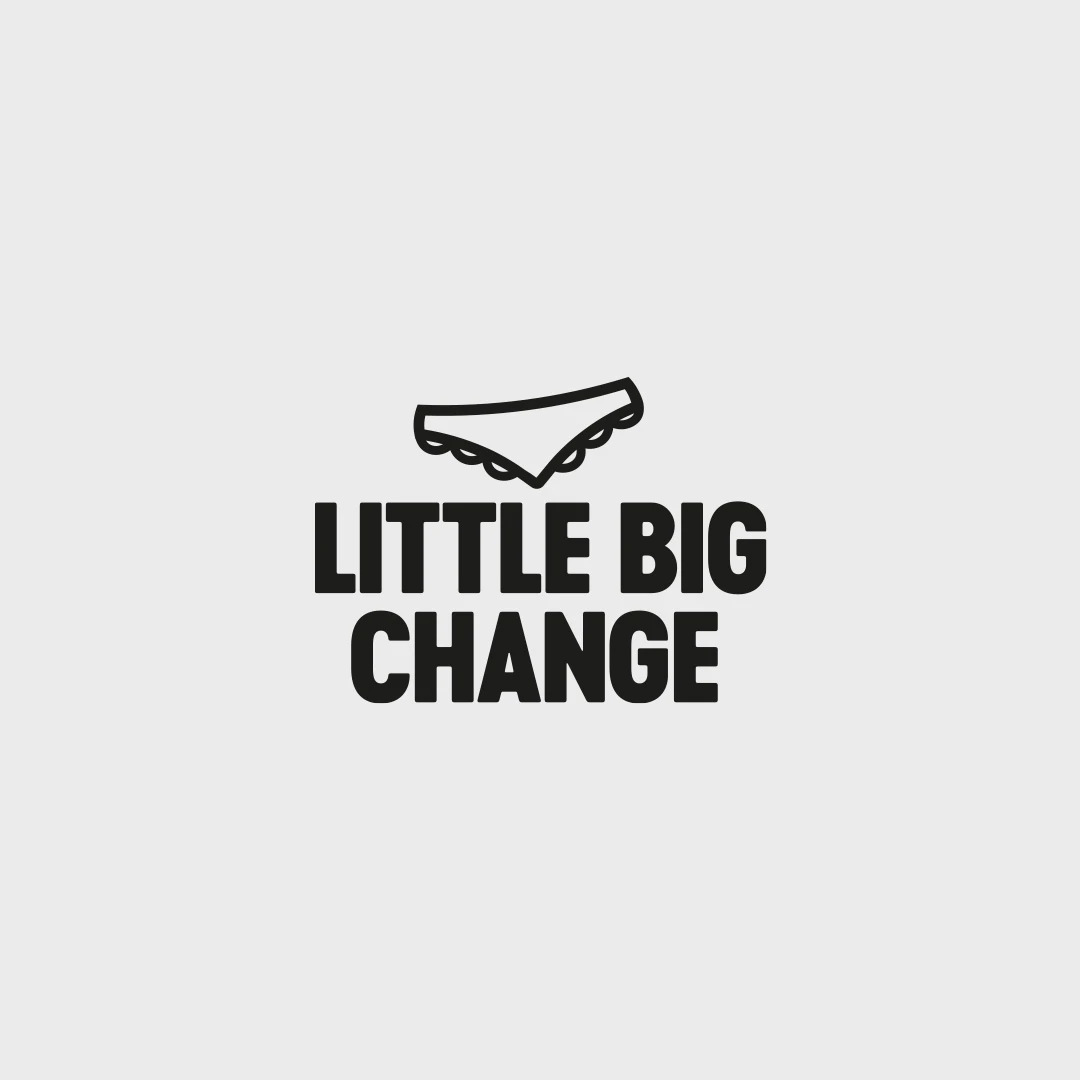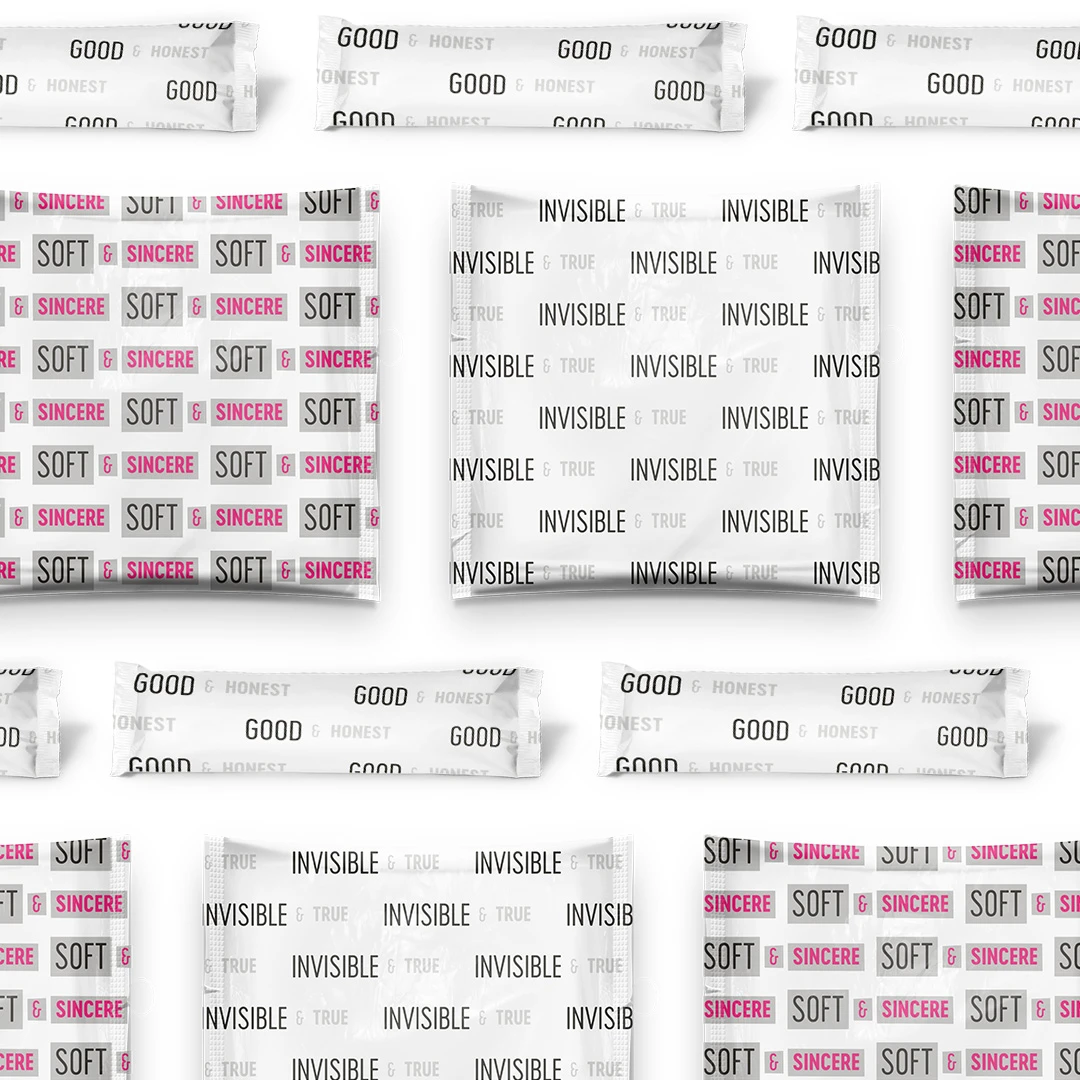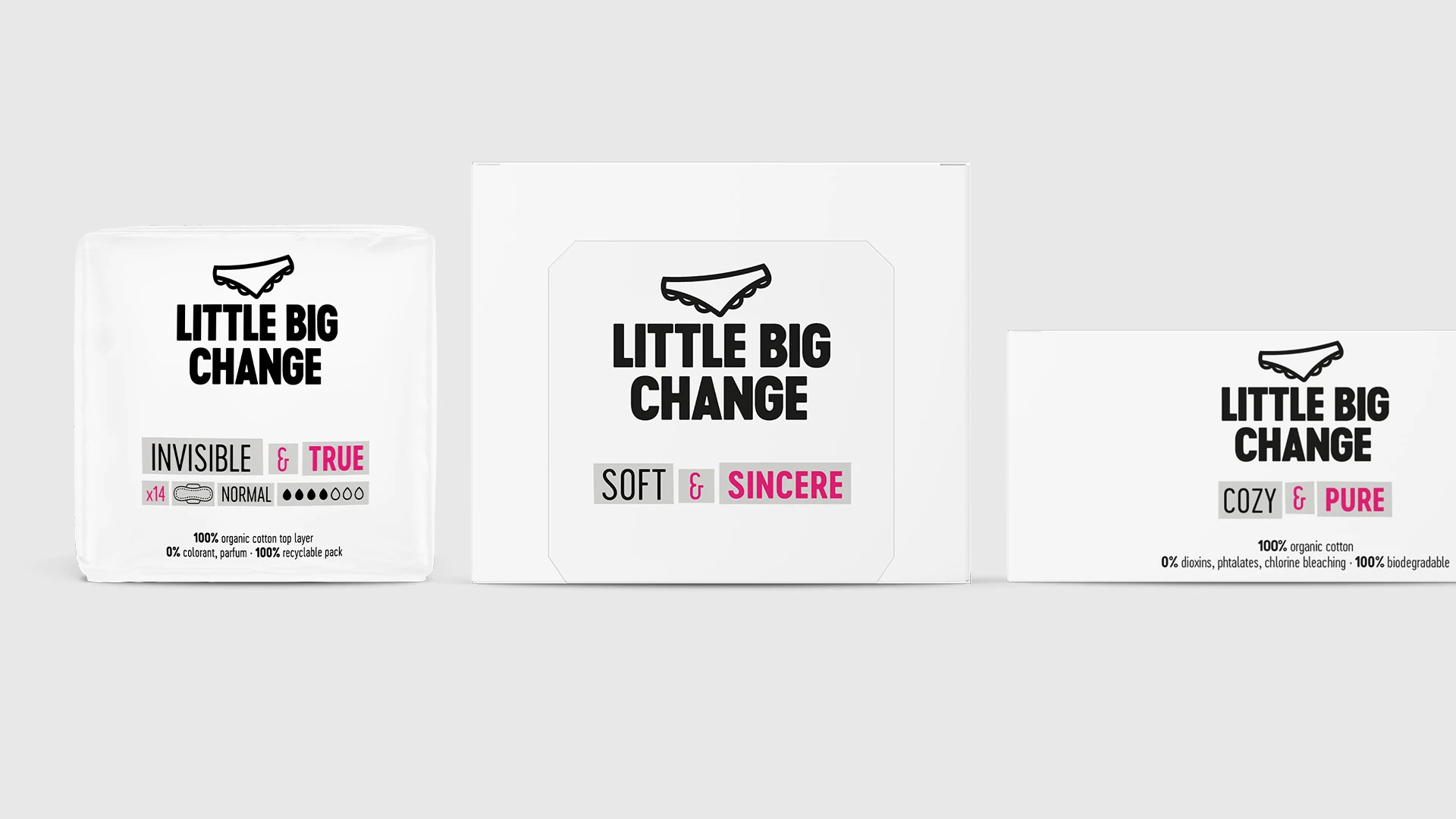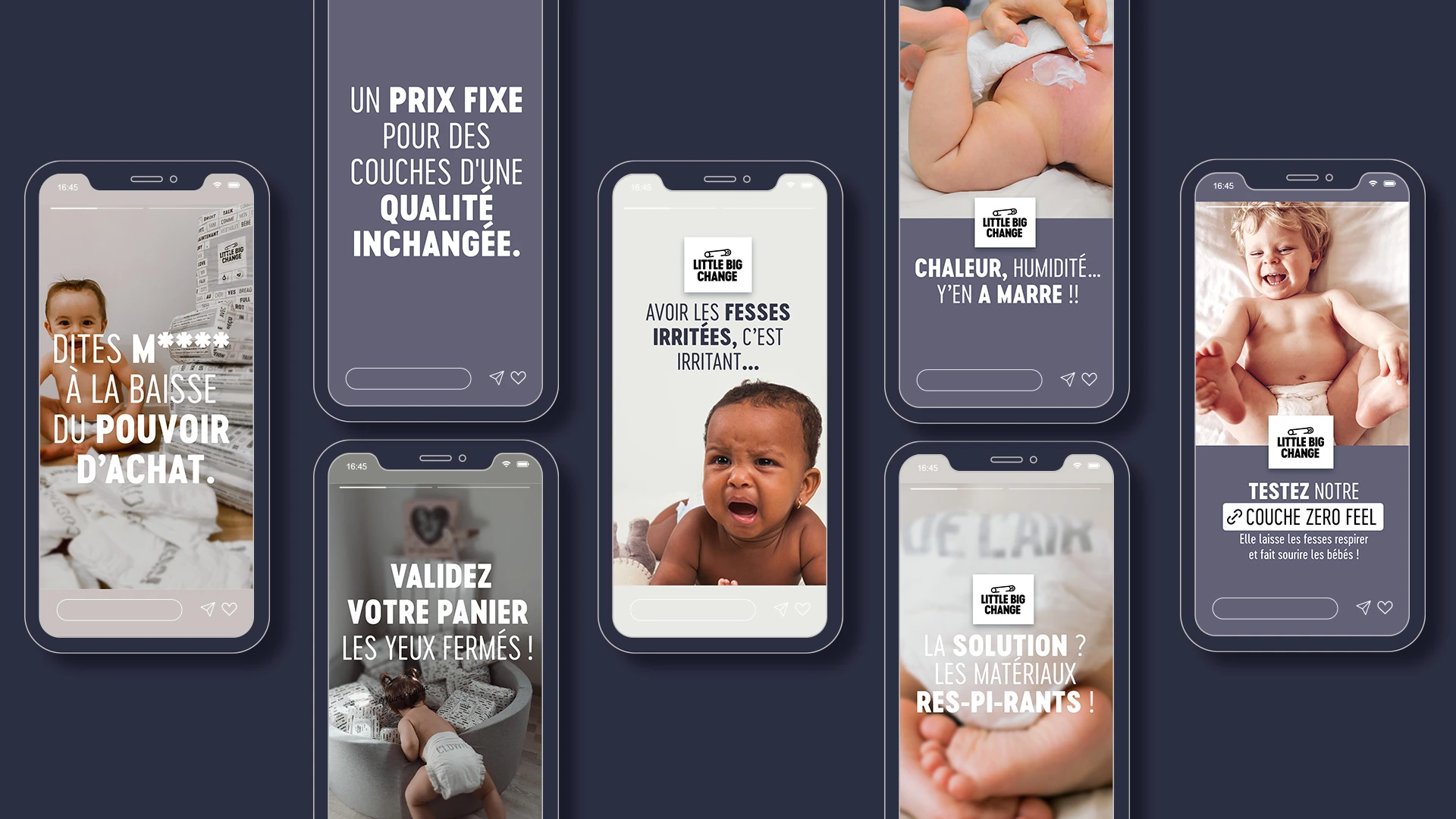 I have been working with the agency for more than 10 years, they have followed and accompanied me through my professional career without ever disappointing me. A quality team that is always highly motivated. I recommend them to all future clients! The Imageniers, an agency with a future and full of potential.
Fanny Compère
Brand Manager